Joomla! News
Details

Category: Team News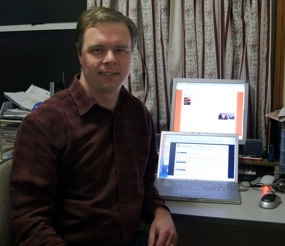 Joomla! is happy to announce today, that following a much deserved break from official duties, Andrew Eddie has accepted an appointment as the third Lead Developer of our project, joining Louis Landry and Johan Janssens. Many will remember Andrew's previous role in the project that goes back to early 2003 with his involvement in other projects including phpDocumentor and dotProject. Andrew is among the top 1% of open source developers in the world.
The 'masterchief' (his forum handle) has never been too far away though. He has been an active member of the Development Working Group and his assistance with bringing Joomla! 1.5 to where it is today is noteworthy.
Details

Category: General News
Do you want to look sensational? Joomla! today announces the launch of two newproducts with the Joomla! embroidered logo in its official merchandise range.
You can now proudly show your Joomla! colours with an official Joomla! Cap, ourJoomla! Laptop Bag, or both! We hope these new products will provideJoomla! fans with a strong visual statement to demonstrate their support. Allprofits from our online shop go back into the project to further itsnot-for-profit aims and ambitions. Look cool and support Joomla! at thesame time.
Details

Category: General News
After the exciting release of the Joomla! 1.5 Release Candidate at the Joomla!Day in Austin Texas, the team will further promote the new system at two more conferences and exhibitions in August 2007.
Subcategories
The latest news from the Joomla Team
Announcements & News related to Official Joomla! project Releases
Information about Joomla! Team members