News
Details

Category: General News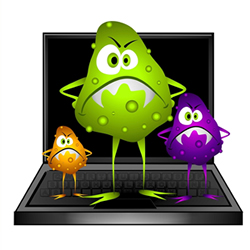 Join us for the first world wide Joomla! 1.5 bug squashing days on 8th, 9th and 10th of December, in Washington, DC, New York, NY, Mountain View, CA, San Francisco, CA
,
Vancouver Canada and Brussels Belgium . On the menu are Joomla! 1.5 bugs, sweet Coffee, lemonade, Pizza and of course a lot of fun!
The challange is to squeeze the exiting priority 1 & 2 bugs and to test as much as we can. If we end up with an empty tracker this would be the perfect result for those events.
The development working group has a dream ... an empty bug tracker and many people intensivly testing 1.5."
Please note that space is limited, so don't register unless you are certain you can come. We will create several groups based on your skills. People with development knowledge in Joomla! 1.5 can help squeezing bugs, people with experience in Joomla! can test and make sure there are no bugs missing.
If you can't join us in person, come join us on IRC (#joomlapbf @ freenode.). For more fun, you can even organize a local bug squashing by finding a space with room for you and some others to work, and getting some food. Just join in the IRC so you know what is happening elsewhere.
All the bugs fixed at these events will go straight into the trunk of 1.5 ready to be released with the upcoming RC4.
Details

Category: General News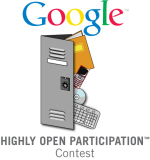 Would you like a chance to win a trip to the Googleplex, the California headquarters of Google in the heart of the world-famous Silicon Valley, and help Joomla! at the same time?

Well, following on from the success of the Google Summer of Code program, Google has today launched a contest for pre-university students (high school and secondary school students) aimed at encouraging young people to participate in open source projects. Joomla! is proud to have been invited to join with nine other open source organisations for this pilot program which will run until early February 2008.

The Google Highly Open Participation Contest, or GHOP for short, is intended to offer an opportunity to students who may want to get into open source but don't know where to start. By working through a number of pre-defined tasks, contestants will be able to engage with the open source community and get involved at a far earlier time than they might otherwise think they could. At the same time, Joomla! gets the benefit of additional contributions to the project.

For the past two months, a crack team has been working in secret to build a list of tasks that we need help with. Tasks are not limited to coding; there are 102 tasks to choose from, divided into categories: code, documentation, outreach, quality assurance, research, training, translation and user interface. Tasks are generally either two or four weeks in duration and have been designed so that students can complete them in their spare time without affecting their studies. You can see full details of the tasks by visiting the Joomla! GHOP site. There is a wide range of tasks, including many that require only minimal prior knowledge of Joomla! and each contestant will have access to a task-specific mentor who can offer guidance where needed. It's a great way to get started on contributing to an open source project and we hope that contestants will have a lot of fun in the process.

As this is a contest it has prizes! At the conclusion of the contest, each contestant will receive a T-shirt and certificate for successfully completing at least one task and 100 US Dollars for every three tasks successfully completed. In addition, the Joomla! GHOP judges will evaluate each entry on the basis of creativity, thoroughness, quality of work and community involvement and select one contestant to receive the Grand Prize of a trip to Google Headquarters in Mountain View, California, USA for an award ceremony for the contestant and one parent or guardian.

Read more: Joomla! invited to join Google Highly Open Participation Contest
Details

Category: General News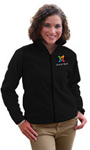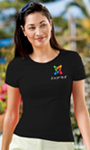 The Joomla! Shop has expanded its merchandise and presents to you three new products sure to please the ladies: T-shirts, Tank tops and Fleece Jackets. Yes, this sensational moment is reserve for ladies only unless the men wish to take this opportunity to give an excellent gift to their love ones.
Our customized products promote Joomla! in a bright but professional way. All profits from our online shop go back into the project to further its not-for-profit aims and ambitions.
Look cool and support Joomla! at the same time!
Subcategories
The latest news from the Joomla Team
Announcements & News related to Official Joomla! project Releases
Information about Joomla! Team members