Joomla! News
Details

Category: Project Release News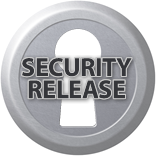 The Joomla! Project now announces the immediate release of Joomla! 1.0.15 [Daytime]. This release addresses a security vulnerability and it is recommended that you upgrade immediately. Begin by testing on a backup copy of your site. Once you have verified that your site works as expected, backup your live site and upgrade as soon as possible.
Details

Category: General News
The Joomla! community congratulates the Drupal community on their release of Drupal 6.0. It is a great accomplishment and shows the strength and creativity of their free and open source community. Their hard work has paid off and again shown the power of open source collaboration to produce great software. We are especially thrilled for the many Drupal community members who we have gotten to know, most recently when both projects participated in the Google GHOP Contest .
Drupal like Joomla! makes it possible for millions of people to be creators of rich and complex web content without having to be coders. We celebrate Drupal's achievement in this, just as we celebrated our release of Joomla! 1.5.
Well done Drupal, and congratulations.
Details

Category: Team News
Recently there was a highly visible change at joomla.org as we relaunched our forums on phpBB3 . Along with the changes to our sites, we also have a few changes inside the Joomla! project to announce. Please join us in recognising and honouring the work of three core team members who have recently stepped down from the team and in welcoming a new member.
Subcategories
The latest news from the Joomla Team
Announcements & News related to Official Joomla! project Releases
Information about Joomla! Team members