News
Details

Category: Team News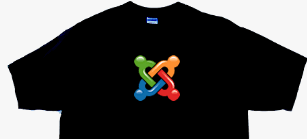 Joomla! today announces the launch of its
official merchandise shop
. To kick things off we've got T-shirts in abundance, supplied by PrintMojo.com and our Amazon bookshop.
Joomla! shop co-ordinator Levis Bisson said he hoped the shop would provide Joomla! fans with a strong visual statement to demonstrate their support. "All profits from the shop will go back to the project to further its not-for-profit aims and ambitions," he said. "We've always welcomed donations from Joomla! users ... now there is a way to donate to the project and receive a cool J! T-shirt."
The creation of the shop has been a joint effort, with contributions from Johan Janssens, Levis, Andy Miller, Marko Schmuck, Brad Baker and Michelle Bisson.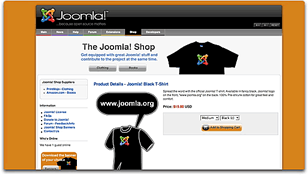 Levis believes the shop is a good starting point for Joomla! merchandise. Andy Miller has created some vibrant buttons so you can link your Joomla! site to the shop showcase. You can download the banners here .
Official Joomla! T-shirt
Spread the word with the official Joomla! T-shirt. Available in fancy black with the Joomla! logo in 4 vibrant colors on the front, and "www.joomla.org" on the back. 100% Pre-shrunk quality cotton for great feel and comfort.
Our clothing supplier is PrintMojo.com
PrintMojo.com is a all-in-one solution for selling custom printed products online by providing professional quality screen printing, warehousing, checkout processing and international shipping services.
Launched in 2003, PrintMojo.com handles printing and fulfillment for online communities, non-profit organizations, companies selling branded merchandise, as well as startup clothing lines. PrintMojo.com is backed by an in house screen printing and embroidery shop based out of Chico, California, that has been providing custom printing services to local and international clients for more than 20 years.
For more information
You'll find most of your questions answered on the Joomla! Shop FAQs page.
If you still have any questions or comments please visit the Joomla! Shop forum. Levis Bisson, Joomla! Shop Team Leader, and the Shop forum moderator team will be happy to answer your questions.
Look cool and support Joomla! at the same time.
Purchase your Joomla! Official T-shirt! today.
Details

Category: General News
Today Drupal announced the release of the long awaited Drupal 5.0, appropriately and symbolically released on Drupal's sixth birthday. We would like to offer our congratulations to the guys and gals making Drupal what it is and to let them know that we are enjoying the celebration as well.
We have met many of the Drupal contributors at various events and consider them friends with common goals. Our two projects are often compared, and there is nothing wrong with comparison... but make no mistake of it, we are all on the same side working to enable people... because we both believe that open source matters.
So from one open source project to another:
Congratulations!!
Details

Category: General News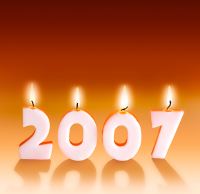 On the eve of New Year, imagine that Joomla! was a person. 
If Joomla! was a person, its oxygen would be the myriad of active fingers on keyboards logging into the Joomla! website, the forums, extensions and developer zone, attending Joomla! Days and checking out hosts of community and fan sites.
Yes, yes, Joomla! has won awards. Many.  But the accolades are not oxygen. 
Joomla! feels great joy because the past 12 months has seen a mature ecosystem evolve; where people from all walks of life, all races and religions are equal.  Equal to share, equal to learn, and equal to participate in an online community.  And with those skills, everybody is able to craft a website, start a business, perhaps even ensure financial freedom for their family!
Even more pleasing to Joomla! is the fact that when it mattered most, when the spirit of open source was being tested; a group of people rallied around a small team with an idea; an idea to ensure the code remained free.
You may have heard the expression that "Ideas are bulletproof" but the Joomla! project would not have survived without the support of the core team, our working groups, forum users and our sponsors and friends.  The list is very long.  Joomla! has many friends.
Time to mention a few:
Rochen for providing such brilliant hosting and amazing support
Software Freedom Law Center for specialist legal advice
VA Software for providing our forge, possibly the biggest open source forge of its type
Towells Solicitors for generous support on legal matters and training
Google for its significant contribution to grassroots open source advocacy and, of course, the Summer of Code
So yes, the ethos survived and thrived yet the bulletproofing was in no small part due to the generosity of everyone, no matter how small their contribution.  This time last year, we were celebrating freedom of choice and this year, it is fair to say we are all together.
Happy New Year to all.  Happy New Year Joomla!
Subcategories
The latest news from the Joomla Team
Announcements & News related to Official Joomla! project Releases
Information about Joomla! Team members