News
Details

Category: General News
Update [16-6-2010] Note that the dates to the conference are being changed. Please watch this joomla.org site for further information.

The Joomla! project is pleased to announce that the inaugural Joomla! World Conference will be held in Melbourne, Australia on 3 - 7 November 2010.
The five-day conference features a series of program tracks to suit everyone from end-users to enterprise-level business leaders, and will bring together Joomla! leadership team members, developers, designers, and users. During the conference, there will be a number of different sessions going on, including:
Joomla! Development Team and Community Team presentations
Seminars by popular extension developers
Flexible workshop sessions
Hands-on training
Details

Category: Project Release News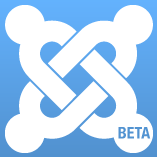 The Joomla Project is proud to announce the immediate availability of Joomla 1.6 beta (download). IMPORTANT NOTE: This is a beta version and is not intended to run any type of production site. It is intended to be used for evaluation purposes only.
The following is the press release.
Joomla! 1.6 Beta Released – Download the World's Leading PHP-based Content Management System and Easily Build Websites and Online Applications
New York, New York, May 17, 2010 –  The Joomla Project, a free, award-winning PHP-based content management system that enables users to build websites and powerful online applications, today announced the beta release of Joomla 1.6. Designed to offer enhanced site control and a more polished user experience, Joomla 1.6 will deliver a variety of new tools to improve website management and access, a more robust organizational structure for content control, and various other user-experience improvements throughout the software.
"The release of Joomla 1.6 will raise the bar of success for our community's users, and enable our developer community to build even more exciting and compelling solutions," said Ryan Ozimek, President of Open Source Matters, the not-for-profit organization that supports The Joomla Project. "New features and capabilities – such as the hierarchical design of the access control system, semantic XHTML layouts and one-click extension updates – usher in a new set of tools that open doors for more effective online engagements. Whether building a personal website or a next-generation Web application for an enterprise environment, Joomla 1.6 offers the most compelling solution for easily building and managing powerful online solutions."
Joomla's ease-of-use and extensibility has made it the most popular and downloaded open source website software in the industry today (it has been downloaded more than 16 million times). It is used for everything from small personal websites to the backend management for some of the largest enterprises and highest traffic sites on the Web, including sites operated by Citibank, IHOP, Harvard University, the Baltimore Police Department, Linux.com, Smart Car of America, The Guggenheim Museum, and many more.
Key Features in Joomla 1.6:
New Access Control System - Allows site administrators control over who can view and manage content.
Unlimited Depth Organizational Model - Gives site administrators and content creators user-defined category levels that allow for the creation of a category tree with as many or as few levels for organizing articles and other content as needed.
One-Click Extension Updates - Allows users to keep sites secure and controlled by simplifying the process of updating extensions.
Semantic XHTML Layouts - Provides a better baseline for content presentation.
In addition, developers and implementers will enjoy the new ability Joomla 1.6 provides in allowing extensions to be built with granular control and permissions. This will make it easier to create more advanced, enterprise-focused applications and extensions for Joomla. Furthermore, there are numerous improvements in areas like code reuse, and considerable success in ensuring the stability of application programming interfaces via unit testing.
"With the release of 1.6, The Joomla Project is transitioning the development process to a more iterative, time-based release cycle," said Louis Landry, a lead developer and community member of The Joomla Project. "This new approach will help streamline the production of new code and better ensure timely releases around product updates. I'm very excited about the beta release and look forward to working with the entire community as we continue to refine the system."
Visit www.joomla.org and download Joomla 1.6 beta today!
About The Joomla! Project and Open Source Matters, Inc.

Open Source Matters, Inc. (OSM) is a not-for-profit organization that helps to manage and support the Joomla Project. Joomla is one of the industry's leading open source content management systems (CMS). For more information, visit www.joomla.org or www.OpenSourceMatters.org.
Details

Category: General News
For quite some time, the community has clamored for ACL. The drumbeat of demands swelled to a feverish, percussive pitch that has finally exploded in a resounding cry: LET THERE BE ACL!

Newly available in the Joomla! shop is a limited-edition t-shirt that celebrates the inclusion of Access Control Levels in the upcoming Joomla! 1.6 release. Perhaps the most asked-for addition to Joomla! since the project's inception, ACL has finally arrived and it's time to strut the good news!
With the Joomla! logo and a key code line running down the front of the shirt, and the back of the shirt trumpeting the delivery of ACL, this is a garment that proclaims ACL's arrival in all its glory. Only 500 of this very special shirt exist, so take advantage of the opportunity to mark this important moment in Joomla! history.
On sale now in the Joomla! shop is your chance to not only celebrate the highlight of 1.6, but to support all the hard work that has gone into the new release. Here, here!
Mens' Shirts are HERE
Ladies' Shirts are HERE
Subcategories
The latest news from the Joomla Team
Announcements & News related to Official Joomla! project Releases
Information about Joomla! Team members