Joomla! News
Details

Category: General News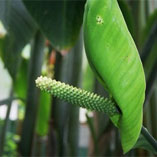 The June installment of the Joomla Community Magazine is here!
Joomla! is a huge, worldwide community, encompassing many languages and many cultures. When we are able to work and collaborate together, we can do amazing things with incredible results. When we bring our joy into what we do, it is shared with all.
In this issue:
Editor's Introduction
Details

Category: Project Release News
The Joomla! Project is pleased to announce the availability of Joomla! 1.7 Alpha 1 for download - on time and on target. This is the first release made within the new six-month release cycle that started with the delivery of Joomla 1.6 in January this year.
What is this release for?
There are several goals for this release:
To allow advance testing of sites and custom extensions so that site administrators and developers can report any problems before the final release.
To raise awareness that the end of the current development cycle is fast approaching.
What is this release NOT for?
This alpha version of Joomla 1.7 is not suitable for production sites. It is to be used for testing only.
Details

Category: General News
IN THIS ISSUE:
A special thanks to the members of our Joomla! community who contributed articles to this month's issue: Merav Knafo, Anh Tuan Bui, Paul de Raaij, Abolhassan Firoozmandan, and Meta Krujis!
Editor's Introduction
Subcategories
The latest news from the Joomla Team
Announcements & News related to Official Joomla! project Releases