Joomla! News
Details

Category: Project Release News

The Joomla! Project is pleased to announce the availability of Joomla! CMS 3.1.0 Stable. Joomla 3 is the latest major release of the Joomla CMS, with Joomla 3.1 the second minor release in this series. The Production Leadership Team's goal is to continue to provide regular, frequent updates to the Joomla community. Learn more about Joomla! development at the Developer Network.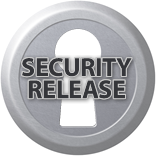 Please note that going from Joomla 3.0 to 3.1 is a one-click upgrade with backward compatibility and is NOT a migration. The same is true is for any subsequent versions in the Joomla 3 series. If you're running a Joomla 3.0 site, please use the one-click upgrade to get the new features and the latest bugs fixes for 3.1.
Download
Note: Please read the instructions below.
Note: Just in case you need it, we also have 3.0.4 packages available. Version 3.0.4 is exactly the same as version 3.0.3 except that the seven security fixes listed below have been added. We encourage all 3.0 users to upgrade from 3.0 to 3.1 right away as 3.1 contains the security fixes and is a one-click upgrade with full backward compatibility support from 3.0.
Instructions
Want to test drive Joomla? Try the online demo or the Joomla JumpBox. Documentation is available for beginners.
Please note that you should always backup your site before upgrading.
Subcategories
The latest news from the Joomla Team
Announcements & News related to Official Joomla! project Releases