Joomla! News
Details

Category: General News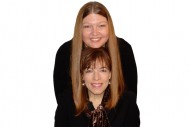 The November issue of the Joomla Community Magazine is here! Our stories this month:
Editors Introduction
Two Heads are Better Than One!, by Dianne Henning
Feature Stories
A Rose by Any Other Name, by Mark W. Bender
There's a New JEDi in Town..., by Dianne Henning
Thinking Bigger, by Alice Grevet
2013 Goals Survey Open Through November 10, by Paul Orwig
Events
Danish Joomladay2012 at IBC Innovationsfabrikken Kolding, by Jan von Rühden
JoomlaDay Italy 2012, by AlexRed
First Joomla User Group Meetup in Bangladesh, by Parvez Akther
Sitebuilders
20 New Things: Joomla 2.5 vs. Joomla 3.0, by Hung Dinh
Joomla! in Education
Harvard Extension School offers Joomla this fall, by Sully Sullivan
Business Matters
No Blog? No Way! Effective Blogging for Joomla Businesses, by Luke Summerfield
Internalize a business webmarketing strategy with Joomla, by Jean-Charles GAUTARD
Project News
Leadership Highlights - November 2012, by Alice Grevet
Designers
Tutorial - The Missing Link to Intro Images in Joomla 2.5, by Scott Greenwald
Community Choice Extensions
Community Choice Extensions – November 2012, by Dianne Henning
The Joomla! Haikus
Post your Haikus for November, by Dianne Henning
In our next issue
We want to publish your Joomla! story in the next JCM issue! So take a look at our Author Resources, by content to get a better idea of what we are looking for, and then register to become a JCM author, by and submit your Joomla! story!
Subcategories
The latest news from the Joomla Team
Announcements & News related to Official Joomla! project Releases