Joomla! News
Details

Category: General News
The Joomla! Project is excited to celebrate a remarkable benchmark in the world of open source—our 10 millionth download.
As one of the most powerful publishing platforms available, Joomla! has grown exponentially since it's first release in 2005, which was downloaded just over 72,000 times from JoomlaCode. That meteoric rise in less than four years is a solid statement by the Joomla Community about how the project changes lives all over the world.
With Joomla! 1.6 on the horizon, that same community is energized and excited for what the future holds. Development is underway on the next generation content management system, which will enable you, our faithful users, to achieve new heights and hopefully accomplish another 10 million downloads.
Details

Category: Project Release News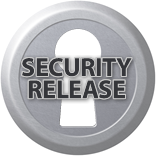 The Joomla Project announces the immediate availability of Joomla 1.5.11 [Vea]. This is a security release and users are strongly encouraged to upgrade immediately.
This release contains 26 bug fixes, two moderate-level security fixes and one low-level security fix. It has been 11 weeks since Joomla 1.5.10 was released on March 28, 2009. The Development Working Group's goal is to continue to provide regular, frequent updates to the Joomla community.
Download
Instructions
Want to test drive Joomla? Try the online demo. Documentation is available for beginners.
Please note that you should always backup your site before upgrading.
Details

Category: General News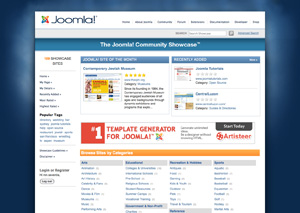 The Joomla Project is pleased to announce our latest undertaking to promote sites using Joomla—our new Joomla! Community Showcase. The showcase is a hub for community users to share sites they've discovered or built themselves.
Launching today with just over 100 sites, the showcase has a wide range of categories—arts, education, business, sports, non-profits and more. It's designed in the same familiar layout as the Joomla Extensions Directory so users will be able to quickly find what they're looking for.
Submitting a Web Site
It's easy to submit a site for inclusion in the showcase. You'll need to register first on the showcase site and be sure to read the Guidelines for Submission before submitting. Make sure the site isn't already in the showcase by doing a search first. Not all sites will be accepted into the showcase so make sure your site meets the guidelines. Ideally, it's a site that shows off the power and extensibility of Joomla.
Subcategories
The latest news from the Joomla Team
Announcements & News related to Official Joomla! project Releases