News
Details

Category: General News
The developer.joomla.org Web site has been re-launched using Joomla! 1.5. You are invited to frequently visit and enjoy a steady stream of information shared by approximately 50 bloggers, each of whom are actively involved with Joomla! development. Reading their blogs and providing your feedback is an excellent way to stay in touch with Joomla!.
Keep up-to-date on what is new in Joomla! Development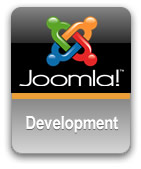 On developer.joomla.org, you will find posts from Joomla!'s Development Working Group Coordinators, Andrew Eddie and Wilco Jansen. Here, the coordinators share key development directions such as the decision to raise the Joomla! 1.6 minimum requirement to PHP 5.2 and discussions on community issues such as how best to lower the barriers for participation. In addition, presentation material of interest to developers will frequently be shared following Joomla! Day events and technical conferences.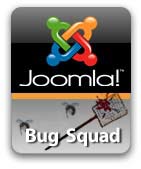 Developer.joomla.org is the place that Joomla! Bug Squad members keep the community apprised of their efforts. Joomla! has adopted a release early, release often model as evidenced by the three maintenance releases already made available since the January 22, 2008 release of Joomla! 1.5. If you are interested in helping with Joomla! development, a great way to get started is to participate with the Joomla! Bug Squad. If you want to get involved, talk to Andrew or Wilco.
In mid-February the Joomla! Developer Team called for white papers for Joomla! 1.6 consideration. Nearly 150 white papers were submitted and 50 were accepted for Joomla! 1.6. This work is now underway. Team members will share their progress and requests for community feedback on the Joomla! Developer Team blog. Often, developers will share other great news, such as the announcement by Nur Aini Rakhmawati regarding the Joomla! 1.5 Debian package.
Google Summer of Code Project Blogs
The 2008 Joomla! Google Summer of Code project teams are blogging on the Joomla! Developer Web site. Nakul Ganesh S expressed the gratitude of the entire group when he thanked PackT for sharing copies of James Kennard's book Mastering Joomla! 1.5 Extension and Framework Development with each GSoC participant. That book will help these talented developers build what promises to be a great list of extensions for Joomla! 1.5. It will be worth your effort to follow these blogs and provide your input on those extensions that hold promise for your site development needs.
As you can see, developer.joomla.org is already a great way to stay up-to-date with Joomla!. You are invited to join these conversations and provide your feedback. We also encourage you to consider how you can contribute to help improve Joomla!.
Details

Category: General News
The Joomla! community is pleased to announce that Google is sponsoring 15 amazing projects in our fourth Google Summer of Code. Students and mentors from all over the world will work together this summer to bring great things to Joomla!. This year, Joomla! is honored that CiviCRM is also part of the team. Sincere thanks to Google for their continued support of Joomla! and the 175 other free and open source organizations participating.
Congratulations to the Joomla! Google Summer of Code 2008 Students
Your proposals were selected from a very competitive pool of nearly 100 applications. Thank you to the mentors willing to share time for this important effort. Projects that held the most promise were selected and we look forward to seeing this work shared with the community this fall.
This summer, each GSoC project team will share their progress on the developer.joomla.org site. Community members are invited to use the links below to join these conversations as the blogging begins over the next few weeks. End user feedback is an integral part of building useful solutions. If you have questions, please contact Wilco Jansen or Ian MacLennan, Joomla!'s GSoC project managers.
Joomla! Google Summer of Code 2008 Projects and Students
Advanced Media Manager, Nakul Ganesh S, Mysore, India
CiviCRM: Aesthetics and Usability, Jon Volkman, Seattle, Washington
CiviCRM: Multi-language Support, Piotr Szotkowski, Warsaw, Poland
Contact Directory, Chantal Bisson, Quebec City, Canada
Content Type Management, Ercan Özkaya, Konya, Turkey
Custom Content Layouts, Jaap Woltjes, the Netherlands
Forms, Mostafa Muhammad, Cairo, Egypt
Multi-DB Support, Alex de Azevedo, Brazil
Multimedia Portal, Marcelo Eden, Recife, Brazil
OpenSocial, Shannon Quinn, Atlanta, Georgia
Research Management, Luis Galárraga, Guayaquil, Guayas Ecuador
Semantic Web, Danh Le Phuoc, Vietnam, studying in Ireland
Tags, Jacek Zielinski, Poznan, Poland
Unit Testing, Scot Inscore, Whitewater, Wisconsin
Version Control, Flavio Kubota, Campinas, Brazil.
Details

Category: Project Release News
The Joomla! community is pleased to announce the immediate availability of Joomla! 1.5.3 [Vahi]. This release is earlier than scheduled in order to correct a database name validation error introduced in 1.5.2. It has been a month since Joomla! 1.5.2 was released on March 23, 2008. The goal is to provide regular, frequent updates to the Joomla! end user community containing the latest bug fixes and minor enhancements.
Instructions
Want to test drive Joomla!? Try the online demo. Documentation is available for beginners.
Subcategories
The latest news from the Joomla Team
Announcements & News related to Official Joomla! project Releases
Information about Joomla! Team members