Joomla! News
Details

Category: General News

For quite some time, the community has clamored for ACL. The drumbeat of demands swelled to a feverish, percussive pitch that has finally exploded in a resounding cry: LET THERE BE ACL!
Newly available in the Joomla! shop is a limited-edition t-shirt that celebrates the inclusion of Access Control Levels in the upcoming Joomla! 1.6 release. Perhaps the most asked-for addition to Joomla! since the project's inception, ACL has finally arrived and it's time to strut the good news!
With the Joomla! logo and a key code line running down the front of the shirt, and the back of the shirt trumpeting the delivery of ACL, this is a garment that proclaims ACL's arrival in all its glory. Only 500 of this very special shirt exist, so take advantage of the opportunity to mark this important moment in Joomla! history.
On sale now in the Joomla! shop is your chance to not only celebrate the highlight of 1.6, but to support all the hard work that has gone into the new release. Here, here!
Details

Category: General News

The new Joomla! demo site (demo.joomla.org) correction: will be up and running today [is now up and running}! The site leverages a cloud-based solution to give each user a separate installation of the Joomla! CMS for 30 days.
The new demo site allows users to maintain the integrity of their content, and continue to build and learn over an extended trial period. Each demo site user will get a free, complete, dedicated installation of the Joomla! CMS. Users sign up, verify their email, and start building with complete customization capabilities. After 30 days, a user can easily migrate the site to another host or sign up with CloudAccess.net for an ongoing account.
Details

Category: Project Release News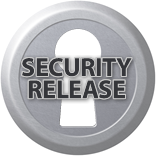 The Joomla Project announces the immediate availability of Joomla 1.5.17 [Wojmamni ama woobusani]. This is a priority release to correct two issues in version 1.5.16. Although there are no security issues fixed in this release, we consider it a security release because a security-related bug has been fixed and because many sites may be upgraded directly from 1.5.15 to 1.5.17.
The Development Working Group's goal is to continue to provide regular, frequent updates to the Joomla community.
Download
Instructions
Want to test drive Joomla? Try the online demo. Documentation is available for beginners.
Please note that you should always backup your site before upgrading.
Subcategories
The latest news from the Joomla Team
Announcements & News related to Official Joomla! project Releases