Joomla! News
Details

Category: General News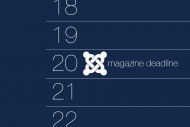 The October issue of the Joomla Community Magazine is here! Our stories this month:
Editors Introduction
Raising the Bar, by Alice Grevet
Google Summer of Code
What about Microdata in Joomla?, by Alexandru Pruteanu
Cloud Storage Final Report, by Alex Marin
Feature Stories
Can you Light a Fire in the Joomla! Community?, by Dianne Henning
CMS-Garden - Why Open Source CMS's Are Not Opponents, by David Jardin
Get Your Art On!, by Dianne Henning
Designers
How to Create an Instagram Feed Widget in Joomla, by Shannon Good
Administrators
To SEO or Not to SEO, by Victoria Stone
Sitebuilders
How to Install a Joomla Twitter Widget, by Ashutosh Chauhan
Events
Behind the Scenes - How to Technically Manage a Joomla!Day, by David Jardin
Joomla! World Conference Countdown!, by Dianne Henning
Project News
Leadership Highlights October 2013, by Marijke Stuivenberg
The JED Needs You!, by Ryan Bernstein
Roundup from JUG Corner - September 2013, by Ruth Cheesley
International Stories
Browse the international articles submitted this month.
In our next issue
We want to publish your Joomla! story in the next JCM issue! So take a look at our Author Resources content to get a better idea of what we are looking for, and then register to become a JCM author and submit your Joomla! story!
Subcategories
The latest news from the Joomla Team
Announcements & News related to Official Joomla! project Releases