Joomla! News
Details

Category: General News
The December issue of the Joomla Community Magazine is here:
Editor's Introduction
Joomla in the Spotlight, by Paul Orwig
Details

Category: General News
Joomla! has won the Packt Publishing award for the top open source CMS.
Now in its sixth year, many consider the Packt Open Source Award as a top honor for an open source project. Joomla won the award based on a combination of public voting and input by a panel of judges consisting of open source luminaries.
Julian Copes of Packt Publishing said:
"Although around since 2005, Joomla really reinvented itself this year with the introduction of Joomla 1.6 and 1.7, the first product releases for the CMS since 2008. Furthermore, Joomla realized dramatic growth this year as evidenced by its number of downloads and documented government sites powered by Joomla. We are proud to honor Joomla with its third Packt Open Source Award since we launched it six years ago."
Details

Category: Project Release News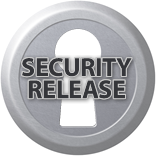 The Joomla! Project is pleased to announce the immediate availability of Joomla! 1.7.3. This is a security release. The Production Leadership Team's goal is to continue to provide regular, frequent updates to the Joomla community. Learn more about Joomla! development at the Developer Site.
If you are upgrading your existing 1.7 site, you should be aware that the method of upgrading has changed since Joomla 1.5 so we recommend you look at the instructions.
Download
Instructions
Want to test drive Joomla? Try the online demo. Documentation is available for beginners.
Please note that you should always backup your site before upgrading.
Subcategories
The latest news from the Joomla Team
Announcements & News related to Official Joomla! project Releases