Joomla! News
Details

Category: General News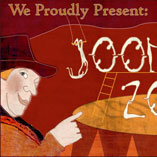 The December issue of the Joomla Community Magazine is here!
In this issue, we have made some usability improvements based on recommendations offered by Merav Knafo in her Joomla.org Magazine Usability Testing Report. Thank you Merav and Steve Bickel for your willingness to take a look at the JCM and point out some areas where we can improve!
Also, we give our special thanks to the members of the Joomla! community who are contributing authors in this month's issue: Lukas Polak, Parth Lawate, Jarrod Nettles, and Merav Knafo.
Read more: Joomla! Community Magazine - December 2010 Issue Released
Subcategories
The latest news from the Joomla Team
Announcements & News related to Official Joomla! project Releases