News
Details

Category: Team News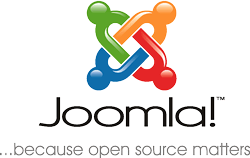 Joomla! is moving to ensure the future of the project by committing to compliance with the GNU/GPL license. This decision reflects a lengthy introspection combined with legal considerations to properly secure the project in the spirit of Open Source. For us, for everyone, Open Source does matter. It's a long, slow road. We're not going to make any sudden moves because we know that a lot of people are relying on us to maintain some stability and meet expectations. We are very much aware that a lot of people make their living around Joomla!, and we are sensitive to producing sudden disruptions in livelihoods. Joomla! is a unique project with unique needs and unique GPL issues. Solutions won't just come off the shelf. There are solutions and compromises on these issues that we are still exploring, and we want to keep hearing from the community so we can get it right. We will provide facts as soon as we have them. If we seem too silent, it's because we don't want to speak until we can do so clearly and confidently. And you'll have plenty of notice before any large changes get made. Here's the plan: first, we clean our own house and bring the Joomla! sites into compliance. Next, we ask people in the community to voluntarily comply with the license. At the same time, we try to help people understand what it takes to comply and how they can do it easily. We believe we're going to get a lot of compliance that way.
So far, that's the entire plan. No lawsuits, no pogroms, no martyrs. More to the point, no shouting, no demonisation, and no drawing lines between "us" and "them". It's a big community with many kinds of developers, and we want solutions that will work for everybody.
Sticking with the GPL
We have decided to stay with the license that made Joomla! possible. Unanimously supported by the core team and supported by the Open Source Matters board, this confirms that both Joomla! 1.0 and Joomla! 1.5 are released under the (pure) GPL.
We've also decided that we do not have the authority to publish Joomla! under a version of the GPL that gives exceptions for proprietary extensions. It's difficult to relicense a GPL'd project, and there is no indication that OSM currently has that ability. Our current understanding is that extensions that aren't released under the GPL or compatible licenses are non-compliant, and that view is based on the guidance of both the Free Software Foundation and the Software Freedom Law Center.
There is a bit of complication here in that if extensions are separate works under copyright law, they are beyond the reach of the GPL, and are thus compliant even if they are not GPL-compatible. The current architecture makes it extremely difficult to write nontrivial extensions that are separate works. We are currently researching our options in this area.
By sticking with the GPL, we hope to achieve several objectives:
increase GPL compliance in our community
bring the project up to a representative standard shared by other like-minded open source projects
follow through on our commitment that the project should lead by example and engender open source philosophy
move to educate on ways for commercial Joomla! based projects to be both profitable and compliant
We Need Your Help
We've worked through considerable growing pains already and the next steps will, no doubt, not be without challenges. Paramount in our considerations has been the users of this community and we understand sometimes taking tough decisions treads on a few toes. We are being entirely earnest in asking you to help in the process by doing what you can to support the foundations of the GPL and the protections it affords. We are also more than prepared to facilitate workshops to assist people through the process of achieving compliance.
The size and popularity of Joomla! extends well beyond our site; it provides a powerful tool for communities, government and non-government agencies, businesses and individuals. We have chosen to take a more difficult path by adhering to the GPL without ambiguity. If you're asked why Joomla! is taking these steps, the answer is simple. We were growing up, we made some mistakes and we're moving to correct those mistakes for the future of the project. We want to be responsible neighbours in both the GPL community and the Joomla! community.
The Joomla! Core Team and Open Source Matters
Brad Baker
Shayne Bartlett
Levis Bisson
Michelle Bisson
Chris Davenport
Wilco Jansen
Johan Janssens
Alex Kempkens
Mateusz Krzeszowiec
Louis Landry
Andy Miller
Sam Moffatt
Peter Russell
Rob Schley
Antonie de Wilde
James Vasile
Christopher Justice
Elin Waring
Ryan Ozimek
Details

Category: General News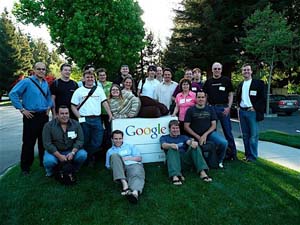 The recent Joomla! Summit, held last month at Google, provided the opportunity for core team members to consider a number of project position appointments. The team supported a vote for the appointment of Johan Janssens, Louis Landry and Shayne Bartlett as project managers. The new appointments of project managers provides a remit to work in facilitation roles with working group coordinators. This move takes the functional roles which the project has been working with from interim phase to a more formal structure.
We also take this opportunity to recognise three champions of open source. Core team members David Gall, Emir Sakic and Rey Gigataras are stepping down from core team positions. David, who worked in translations and on several Open Source Matters issues, is moving forward with personal goals. Emir, whose history with the project goes back to the Mambo days — as does Rey — has a range of projects on the boil. And finally, Rey, the stalwart 'Mr Fixit' of Mambo and Joomla! off to pastures new.
More information
The Summit provided the opportunity for the Core Team and Open Source Matters Board of Directors to scope out a range of significant functional issues. The process involved discussion and debate of key issues with guidance facilitated by hand-picked experts. The licensing discussion was of primary importance, given the forthcoming release of Joomla! 1.5. More information will be released as progress is made. We're making some good progress with the help of James Vasile of the Software Freedom Law Center — but we are not there yet. As soon as we have something concrete, we will start the external communication of this progress. Moreover, working to improve our communication channels was discussed and we've decided to endeavor to put out monthly reports as blog posts from working groups.
Thank you very much
The combined Summit and Joomla!Day USA (West) provided an amazing focus for core members and community interaction. There's no substitute for face-to-face meetings and collaboration. An event of this scale could not have happened without the most generous support of Google — a special thanks to Leslie Hawthorn for creating the opportunity, great food and opening up the Googleplex to open source geeks. We'd also like to thank Allen Gunn from Aspirationtech for facilitating the Summit. Last but not least, we'd like to thank the community ... everyone from the mom and pop hobbyists to professional website developers. We are an interesting bunch indeed. As a key part of the open source recipe, community thinking is always paramount to our considerations.
Details

Category: Project Release News
Joomla! proudly presents its most important coding adrenaline surge to the development and designer community. With today's release of Joomla! 1.5 Beta-2, we're shifting gears into turbo mode; an entirely re-factored core, internationalisation, FTP layering, next-generation API and framework that's so flexible and powerful and, of course, a designer's dream for unparalleled templating flexibility.
The Red Barchetta — Beta-2

We've dubbed Beta-2 'Red Barchetta', in keeping with the spirit of freedom, power, simplicity and flexibility unknown in an Open Source framework. Besides Red Barchetta conjuring up triumph through coding revolution, this baby provides developers and designers with unequaled tools. This makes Joomla! 1.5 Beta-2 the ultimate enabler for your projects. Now is the time for you to take it for a serious drive to help our team refine the software for our release candidate goals. It's also probably the best time for you to start learning the nuances of the new system to enable you to migrate your extensions and templates to the next generation CMS.
Read more: Joomla! 1.5 Beta 2: The Developers' and Designers' Revolution!
Subcategories
The latest news from the Joomla Team
Announcements & News related to Official Joomla! project Releases
Information about Joomla! Team members