Joomla! News
Details

Category: General News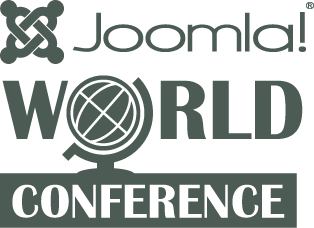 Joomla! is one of the most popular Content Management Systems (CMS) in the world, and has grown to power millions of websites since 2005. The Joomla! Community has organized many JoomlaDays all over the globe, and last year we saw nearly 30 events with thousands of attendees on almost every continent.
In November (16th-18th) this year the first Joomla! World Conference will take place in San Jose, CA, USA. This conference is a community meeting, and a great starting point for getting involved in the Joomla! network. You will find information on almost every aspect of the Joomla! CMS, the Joomla! Web Application Platform, as well as the Joomla! Community. Come and find out more about this community-driven Open Source project.
Join us for three days of information, discussion and new ideas. You can attend presentations, participate in workshops and lots of fun is guaranteed. This is not a one-way presenter-to-attendee conference - you will be involved in sessions and discussions, and have the opportunity to give your own presentation if you wish.
Joomla!'s awesomeness lies in its great community, we are all working together to build a bright future for the CMS we all love.
Don't wait! Buy your ticket for the Joomla! World Conference now!
Subcategories
The latest news from the Joomla Team
Announcements & News related to Official Joomla! project Releases