Joomla! News
Details

Category: Project Release News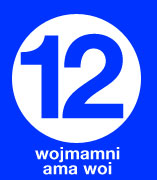 The Joomla! Project is pleased to announce the immediate availability of Joomla 1.5.12 [Wojmamni Ama Woi]. This release contains a number of bug fixes and three moderate-level security fixes. It has been less than a month since Joomla 1.5.11 was released on June 3, 2009.
This release marks an important milestone for the Joomla Project due to the upgrade of the PEAR library to the new BSD licensed version, which brings the codebase into full compliance with the GPL. In addition, this release contains an important upgrade to TinyMCE v 3.2.4.1.
The Production Working Group's goal is to continue to provide regular, frequent updates to the Joomla community.
Download
Instructions
Want to test drive Joomla?
Subcategories
The latest news from the Joomla Team
Announcements & News related to Official Joomla! project Releases