Joomla! News
Details

Category: General News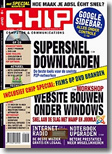 Two Dutch mainstream information technology magazines have delivered Christmas/New Year treats for current and future Joomla!™ users.
CHIP magazine's article focuses on Windows environment information technology and emerging trends, and features Joomla!™ in it's latest edition, as does PC Active magazine.
The CHIP article takes readers through a step-by-step tutorial about how to set up a website locally on their PC, using Joomla!™. The solution they've recommended is WAMP (from Wampserver), delivering a solid local server environment for the user to try Joomla!™ on their PC without needing a dedicated web host.
The PC Active article backgrounds the developers and community splitting from Mambo, and notes that the Joomla!™ forums are vibrant and active and our teams are working hard to make the whole CMS/Framework more easy to use by Third Party Developers (3PDs).
Subcategories
The latest news from the Joomla Team
Announcements & News related to Official Joomla! project Releases