Joomla! News
Details

Category: General News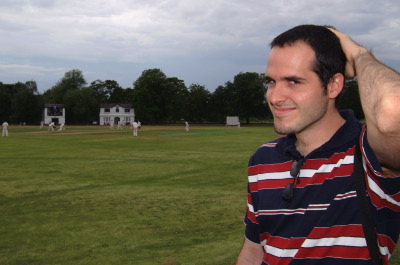 Joomla! Lead Developer Johan Janssens has been in a coding pressure-cooker for almost a year now. With a free day on offer before Sunday's UK Joomla! Day, we took him away from all the code to enjoy the Yorkshire countryside, some pub grub ... and the gentle game of cricket.
Yorkshire is synonymous with cricket — think Geoffrey Boycott; earnest, stoic, stubborn and occasionally downright cantankerous. In fact, Johan spent his first nightat an old coal mining village, near where Mr Boycott was born.
We hooked up with Chris Adams, of Rochen, in Leeds, and travelled due west by train to World Heritage Site, Saltaire.After some good food at a real Yorkshire pub, we ventured down to Saltaire's cricket ground. In keeping with our olde-worlde theme, we used the oldest means of transport available to reach the cricket pitch, the Shipley Glen Tramway.
Subcategories
The latest news from the Joomla Team
Announcements & News related to Official Joomla! project Releases