Joomla! News
Details

Category: General News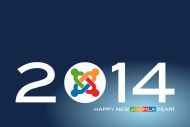 The January issue of the Joomla Community Magazine is here! Our stories this month:
Editors Introduction
Looking to the Future, by Alice Grevet
Feature Stories
Joomla!-Based New Year's Resolution Ideas, by Jennifer Gress
Project News
Roundup from JUG Corner - December 2013, by Ruth Cheesley
More About Joomla! Certification, by Irene López
Designers
Do You Know Who You Are?, by Ian Nelson
Events
First Joomla! User Group Meeting in Poland, by Danuta Idzik
Developers
Review: Component Creator for Joomla!, by Carlos Rodríguez
Lessons in Good Coding Practices: Don't Repeat Yourself, by David Hurley
Sitebuilders
Explaining Joomla! for Non-Techies (Part II), by Pedro F. Vidal Lopez
Go that Extra Mile to Deliver Simplicity!, by Gene Page
Using Joomla! as a Help Development Tool, by Matt Majeske
Administrators
Facebook And Your Joomla! Website, by Nicole Ouellette
Google Summer of Code
Google Summer of Code 2013 Summary, by Chad Windnagle
International Stories
Browse the international articles submitted this month.
In our next issue
We want to publish your Joomla! story in the next JCM issue! So take a look at our Author Resources content to get a better idea of what we are looking for, and then register to become a JCM author and submit your Joomla! story!
Details

Category: Project Release News

The Joomla! Project and the Production Leadership Team are proud to announce the release of Joomla! 3.2.1 which resolves a significant number of issues and bugs.
If you are currently running Joomla! 3.2, we recommend that you apply this update immediately via either the one-click update or the update downloads available at www.joomla.org/download.html. For other versions of the 3.x series, applying the update is recommended at the next convenient opportunity.
Details

Category: Project Release News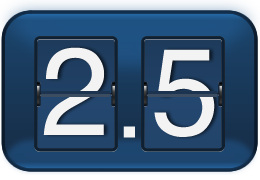 The Joomla! Project is pleased to announce the immediate availability of Joomla 2.5.17.
Joomla 2.5.17 is a maintenance release. Most notably this release fixes errors that have been reported including:
Registration emails in multilingual websites
The 2.5.14 to 2.5.16 update errors
Recaptcha function updated after Google's API update causing broken captcha
The update process is very simple, and complete instructions are available here. Note that there are now easier and better ways of updating than copying the files with FTP.
Download
Note: Please read the update instructions before updating.
Instructions
*Please clear your browser's cache after upgrading
Want to test drive Joomla? Try the online demo. Documentation is available for beginners.
Subcategories
The latest news from the Joomla Team
Announcements & News related to Official Joomla! project Releases