News
Details

Category: Project Release News
Joomla! lead developer Louis Landry announced Joomla's release candidate of Joomla! 1.5 today.  The much-anticipated announcement of Joomla's amazing new framework was met with with enthusiastic applause.  Meanwhile, almost simultaneously, Wilco Jansens delivered the good news to a group of Joomla! fans in Germany.
"This release candidate is more than one small step for Joomla!," Louis said.  "It's a massive technology step for open source as a whole. This release candidate marks a defining moment in Joomla! history ... our progression away from old legacy code into a more powerful, flexible modern framework."
Wilco Jansens, who has been co-ordinating the release, anticipates great things.  "We hope to go to RC2 (Release Candidate Two) early August and Stable should follow very quickly after," he said.  "While working in the engine room over recent weeks, we knew we were on the brink of something great.  Let the fireworks begin," he said.
Details

Category: General News
Packt is pleased to announce the launch date of the 2007 Open Source Content Management System Award as Monday July 16. Following on from the success of last year, Packt has expanded the Award for 2007 with an increase in prize money and the addition of new categories.
As many of you know, Joomla! won the award last year and there is no doubt that community support through voting was a significant factor in our success. Fingers crossed, you guys can help us win again!
The 2006 Open Source CMS Award was designed to encourage, support, recognize and reward an open source Content Management System (CMS) selected by a panel of judges and visitors to PacktPub.com. Following 72 nominations and 15,000 votes, Joomla! was eventually declared the winner. The 2007 Award will continue to support open source Content Management Systems and in order to reward more than one project, Packt has developed new categories for a wider variety of CMS's to benefit from. These are broken down into five different categories including the overall winner and the most promising Open Source CMS:

Overall Winner

Most Promising Open Source CMS

Best Open Source PHP CMS

Best Other Open Source CMS

Best Social Networking CMS
The Award fund for 2007 has doubled, with $20,000 divided amongst the five winners. The overall winner will receive $5,000, with second and third places receiving $3,000 and $2,000 respectively. The most promising Open Source CMS will receive $2,000 with two runners up each receiving $1,000. The winners of the remaining three categories will each be awarded $2,000.

The first stage of the Award is nominations, which begin on July 16. This is open for visitors to PacktPub.com to submit their choice of Open Source Content Management System that they would like to go through to the final stage. The CMS's that receive the most votes in their category will go through to the final stage, which starts in September.
Details

Category: Team News
Today we're excited to announce the appointment of a new person to the core team — and the return of an old friend.
Say hello to new core team member Ole Bang Ottosen and welcome the return of former member Robin Muilwijk.
Ole Bang Ottosen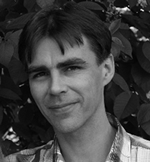 Ole, 39, of Denmark, will be the new core team translations coordinator (formerly filled by David Gal).
Ole, who describes himself as an 'extension freak' has been a long-serving member of the content team for the Joomla! Extensions Directory (JED). He still enjoys keeping the JED up to speed. He also administers a local Danish Joomla! support site and works professionally as a Joomla! solutions provider.

Ole's content management history started with a migration from ezpublish to Mambo and then to Joomla! "When Joomla! arrived it was clear, it was the future project to support," Ole said.
Robin Muilwijk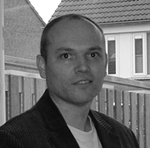 Robin, 37, of the Netherlands, is returning to undertake his old role as Quality and Testing Coordinator, to assist with delivery of Joomla! 1.5.
Robin, who had served as a core team member for about a year, remained active within the community. He resigned from the core when his new baby arrived, but after a spell of "paternity leave" decided he has more time to devote to the Joomla! project.
"Now that I am getting some more spare time again, I will be picking up on my old role as Quality and Testing Coordinator." Robin's return to the Q&T role will see Rob Schley moving to development. Exciting challenges for all these members.
Subcategories
The latest news from the Joomla Team
Announcements & News related to Official Joomla! project Releases
Information about Joomla! Team members