Joomla! News
Details

Category: Project Release News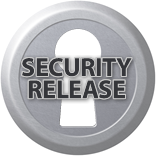 The Joomla Project is pleased to announce the immediate availability of Joomla 2.5.25. This is a security release for the 2.5 series of Joomla! and addresses one moderate level security issue.
The update process is very simple, and complete instructions are available here. Note that there are easier and better ways of updating than copying the files with FTP.
2.5 End of Life Update
As previously noted, the 2.5 series will reach end of life at the end of 2014, which will mark the end of support for this series. At this time, we project that 2.5.26 will be the last scheduled maintenance release, due in approximately six to eight weeks, the typical timeframe between Joomla! releases.
Details

Category: General News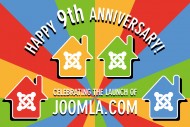 The September issue of the Joomla Community Magazine is here! Our stories this month:
Editors Introduction
Feature Stories
Yes! I accepted the #IceBucketChallenge :)
JWC 2014 is Just Around the Corner!
Joomla! Announces New Demo Site and Free Hosting Option!
Details

Category: General News
New York, NY, - August 28, 2014 - Joomla, one of the world's most popular open source content management systems (CMS) used for everything from websites and blogs to custom apps and Intranets, announced today that SiteGround web hosting company is the RFP winner for the ongoing official Joomla Demo and the new Free Joomla Hosting option. The partnership is expected to increase the number of new users to Joomla by making it easier to get started.
The opportunity to create a temporary Joomla Demo account has been available at demo.joomla.org since 2010, but included only a short 30-day free trial. With SiteGround as the new official host, the trial period will be extended to 90-days to give users more time to evaluate all the features of Joomla CMS. Additionally the sign up process will be faster and easier. This new version of the Official Joomla Demo will replace the current offer in September 2014. The Free Joomla Hosting option is expected to be launched later this year and it will allow the users to create and maintain a free Joomla website for unlimited time. The aim of both the extended Joomla Demo and the new Free Joomla Hosting is to make the start with the Joomla CMS easier and to increase the number of people, who choose Joomla as their favorite website platform.
Read more: Joomla! will provide improved demo and a new free hosting option in partnership with SiteGround
Subcategories
The latest news from the Joomla Team
Announcements & News related to Official Joomla! project Releases