Joomla! News
Details

Category: Project Release News
The Joomla Project is pleased to announce the availability of Joomla 3.0 Alpha 1 for download. This alpha release is intended primarily for extension developers to test their extensions. More information is available on the Joomla Developer Network.
Details

Category: General News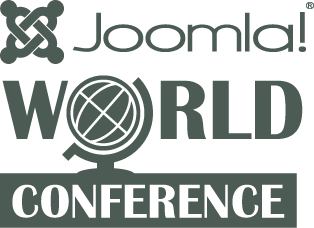 Joomla! is one of the most popular Content Management Systems (CMS) in the world, and has grown to power millions of websites since 2005. The Joomla! Community has organized many JoomlaDays all over the globe, and last year we saw nearly 30 events with thousands of attendees on almost every continent.
In November (16th-18th) this year the first Joomla! World Conference will take place in San Jose, CA, USA. This conference is a community meeting, and a great starting point for getting involved in the Joomla! network. You will find information on almost every aspect of the Joomla! CMS, the Joomla! Web Application Platform, as well as the Joomla! Community. Come and find out more about this community-driven Open Source project.
Join us for three days of information, discussion and new ideas. You can attend presentations, participate in workshops and lots of fun is guaranteed. This is not a one-way presenter-to-attendee conference - you will be involved in sessions and discussions, and have the opportunity to give your own presentation if you wish.
Joomla!'s awesomeness lies in its great community, we are all working together to build a bright future for the CMS we all love.
Don't wait! Buy your ticket for the Joomla! World Conference now!
Details

Category: General News

The July issue of the Joomla Community Magazine is here! Our stories this month:
Editor's Introduction
Happy 2nd Birthday, JCM!, by Dianne Henning
Feature Stories
Joomla! Documentation, by Tony Davis
Interview: Umuntu Media, by Alice Grevet
Liam Edwards, A Young Joomla! Enthusiast, by Dianne Henning
Project News
Leadership Highlights - July 2012, by Alice Grevet
Events
Joomla! Day Chicago 2012 Business Expo and Learning Conference: August 10 - 11, 2012, by Mike Carson
Administrators
Simple Security Guide, Part 1, by by Ofer Cohen
Developers
Testing Joomla!, by Mark Dexter
Site builders
10 Most Popular Websites Using Joomla!, by Huyen NT
JSN PowerAdmin - Making Joomla easy and fun to use, by Huyen NT
Business Matters
Six Creative Ways For Joomla Developers to Boost Twitter Followers, by Luke Summerfield
RFP's, Proposals, and Contracts – Part 3, by Mike Carson
Help Wanted
The Joomla! Project Wants You! - July 2012, by Paul Orwig
In our next issue
We want to publish your Joomla! story in the next JCM issue! So take a look at our Author Resources content to get a better idea of what we are looking for, and then register to become a JCM author and submit your Joomla! story!
Subcategories
The latest news from the Joomla Team
Announcements & News related to Official Joomla! project Releases