Joomla! News
Details

Category: Project Release News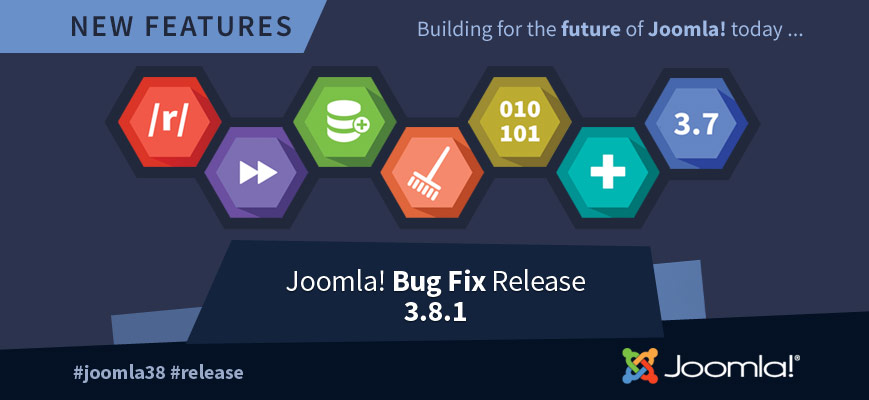 Joomla! 3.8.1 is now available. This is a bug fix release for the 3.x series of Joomla fixing bugs which were reported after the 3.8.0 release.
Details

Category: Project Release News
The Joomla! Project is proud to announce the release of Joomla! 3.8, the latest in the Joomla! 3 series. This new release features over 300 improvements to the popular CMS, with two primary major features aimed at developers: the new routing system and the beginning of a forward compatibility layer with Joomla! 4.0. Additionally, two security issues have been resolved.
Details

Category: General News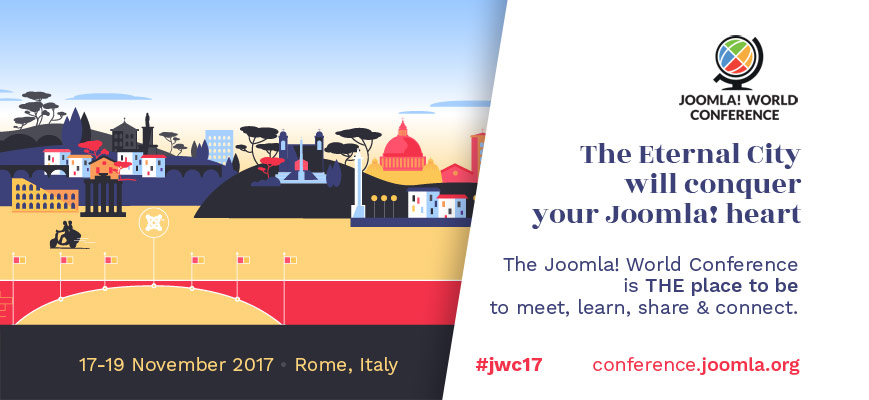 With one of the largest user bases, Italy is a natural choice for this year's Joomla! World Conference Venue. For the first time the JWC is coming to Europe and will take place at the Sheraton Roma Conference Centre between 17th and 19th November, 2017.
Subcategories
The latest news from the Joomla Team
Announcements & News related to Official Joomla! project Releases