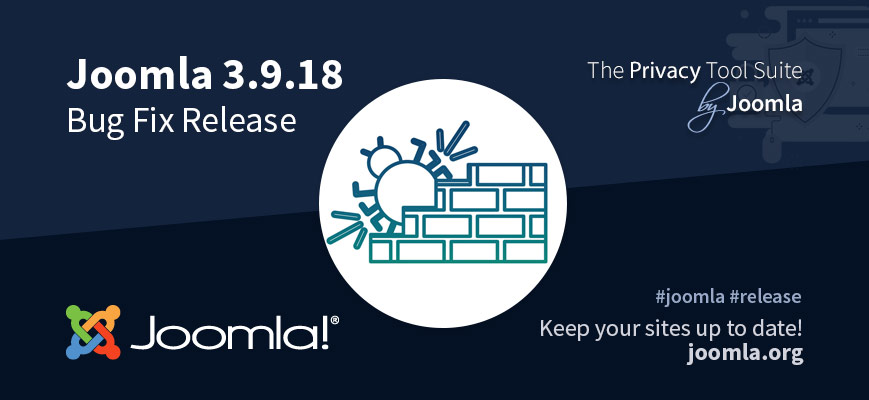 Joomla 3.9.18 is now available. This is a bugfix release for the 3.x series of Joomla which addresses one bug.
What's in 3.9.18?
Joomla 3.9.18 addresses one bug:
Bug fixes and Improvements
Fixes the single tag view incorrectly showing a 404 page #28746
Visit GitHub for the full list of bug fixes.
Download
A Huge Thank You to Our Volunteers!
A big thank you goes out to everyone that contributed to the 3.9 releases!
Make the next Joomla release even better
Download the upcoming releases from the nightly build page (for testing purposes only - do not use on production sites).
Want an even easier option? Get yourself over to launch.joomla.org - where you can also test Joomla 4.0 with just one click - no testing environment needed, nothing to install or set up (at all).
---
Translations