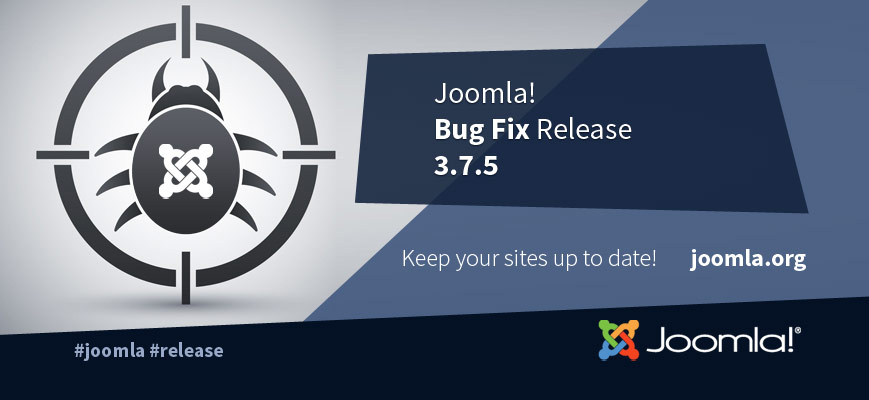 Joomla! 3.7.5 is now available. This is a bug fix release for the 3.x series of Joomla! which addresses a single bug that prevents new installations of Joomla! 3.7.4 with remote databases.
What's in 3.7.5?
Joomla! 3.7.5 has been released to address a bug introduced in Joomla! 3.7.4 relating to the implementation of additional security checks in the install application designed to protect your web hosting account from being overtaken by a remote attacker.
Note that this patch only changes one file in the installation folder so nothing changes for existing installations except the version number.
Bug Fix
Joomla! is not installing on remote databases #17248
Please see the documentation wiki for FAQs regarding the 3.7.5 release.
Download
A huge Thank You to our volunteers!
A big thank you goes out to everyone that contributed to the 3.7.5 release.
Make the next Joomla! release even better
Joomla! 3.8, 3.9 and 4.0 are already in the works. If you would like to help improve them you can make a direct difference.
Joomla! 3.8
Joomla! 3.8 Beta 2 has been released on August 15, 2017.
Contribute your skills and time to help with the 3.8 release:
Download and install the package in order to provide quality assurance for the forthcoming 3.8 release, scheduled on September 19th. Please report any issue you may find on the Issue Tracker
Help with the translation of the 3.8 landing page at Crowdin and the teasing imagery.