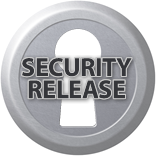 The Joomla Project announces the immediate availability of Joomla 1.5.16 [Wojmamni ama busani]. It has been about six months since Joomla 1.5.15 was released on November 4, 2009.
The Development Working Group's goal is to continue to provide regular, frequent updates to the Joomla community.
Download
IMPORTANT UPDATE EFFECTIVE 25 APRIL 2010: Version 1.5.16 contains two serious bugs that will affect your site if you use a version of PHP prior to 5.2 or if you have the Session Handler parameter set to None in Global Configuration. To correct these issues, version 1.5.17 is scheduled to be released on 27 April 2010. If you haven't already upgraded to version 1.5.16, you may wish to wait for version 1.5.17 instead.
Instructions
Want to test drive Joomla? Try the online demo. Documentation is available for beginners.
Please note that you should always backup your site before upgrading.
Release Notes
Check the Joomla 1.5.16 Post-Release FAQs to see if there are important items and helpful hints discovered after the release.
If you have modified core template overrides, please be sure to back them up before upgrading.
Security
Four security issues were fixed in this release:
For additional information, visit the Joomla Security Center.
Components
Modules
Plugins
Fixed problem saving content in TinyMCE when editor is toggled (17936)
Fixed bug in email cloaking that added an extra space (17986)
Fixed problem saving valid attributes for some HTML tags. (19055)
Legacy
No legacy issues were fixed for this release
Templates
Fixed problem loading template files for RTL languages. (18614)
Fixed beez template to show correct Itemid after a search. (18683)
Language
Administrator
Fixed display problem in back end with RTL languages. (18570)
Fixed problem where Menu Item types for disabled components still showed when adding menu items. (18617)
Fixed problem with display of module position in Module Manager. (18848)
System
Statistics for the 1.5.16 release period:
Joomla 1.5.16 contains:

48 issues fixed in SVN
52 commits

Tracker activity resulted in a net increase of 83 active issues:

224 new reports
94 closed
48 fixed in SVN

At the time the 1.5.16 release was packaged, the tracker had 303 active issues:

169 open
103 confirmed
31 pending
Joomla! Bug Squad
Thanks to the Joomla Bug Squad for their dedicated efforts investigating reports, fixing problems, and applying patches to Joomla. If you find a bug in Joomla, please report it on the 1.5 Bug Tracker.
Active members of the Joomla Bug Squad during this last release cycle include: Ian MacLennan and Mark Dexter co-coordinators; Airton Torres, Alan Langford, Alessandro Nadalin, Andrea Tarr, Christophe Demko, Dennis Hermacki, Edvard Ananyan, Elin Waring, Flavia Silveira, Hannes Papenberg, Jean-Marie Simonet, Jennifer Marriott, Joseph LeBlanc, Julio Pontes, Kevin Devine, Klas Berlič, Koen Kuipers, Matt Thomas, Mustaq Sheikh, Niels Braczek, Ole Bang Ottosen, Omar Ramos, Pete Nurse, Ron Severdia, Sam Moffatt, and Will Mavis.
A warm welcome to the newest members of the Joomla Bug Squad: Alessandro Nadalin, Koen Kuipers, Matt Thomas, Michael McGinn, Mustaq Sheikh, and Ronald de Vries.