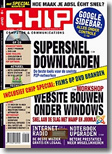 Two Dutch mainstream information technology magazines have delivered Christmas/New Year treats for current and future Joomla!™ users.
CHIP magazine's article focuses on Windows environment information technology and emerging trends, and features Joomla!™ in it's latest edition, as does PC Active magazine.
The CHIP article takes readers through a step-by-step tutorial about how to set up a website locally on their PC, using Joomla!™. The solution they've recommended is WAMP (from Wampserver), delivering a solid local server environment for the user to try Joomla!™ on their PC without needing a dedicated web host.
The PC Active article backgrounds the developers and community splitting from Mambo, and notes that the Joomla!™ forums are vibrant and active and our teams are working hard to make the whole CMS/Framework more easy to use by Third Party Developers (3PDs).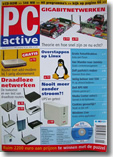 Using Joomla!™ as an illustration of their CMS software of choice, hails significant confidence and brand-recognition from yet another couple of important publishers. More importantly, the articles were unsolicited by our PR team and represent unprecedented brand awareness of such a new project by key industry influencers.
Some of you may be aware of the high-quality Joomla! Magazine which is published in Germany. Is it any wonder CHIP has joined the voices describing Joomla!™ as the "successor to Mambo".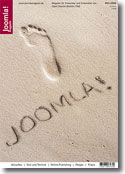 Add these titles to the big list of professional print and online magazines that are featuring Joomla!™ — PHP Professional Magazine, Linux World Online, Dutch Livre Magazine, Italian Internet Magazine, HIB Magazine (Turkey) ... to name a few — and you get the sense that Joomla's momentum is forging ahead and "breaking down traditional walls" — reaching the parts most Open Source projects can't.
None of this important exposure would be happening without the community on our forums. This is the area which PC Active looked at quite closely by comparing the vibrance and usage of other content management systems' forums. The author hit the nail on the head by saying "... the big community is really important".
So it's not just us saying that the community is the driving force of this project. Thumbs up to all — keep spreading the word.