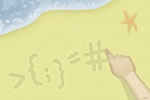 The June issue of the Joomla Community Magazine is here!
Our stories this month:
Editor's Introduction
Summer of Opportunity, by Alice Grevet
Feature Stories
Hurt Me Plenty, by John Hooley
Joomla and Beyond, My First Experience, by Joe Sonne
Meet Joomla!'s 2012 Google Summer of Code Students, by Chad Windnagle
Robert Deutz, Joomla! Event Organizer Extraordinaire!, by Dianne Henning
Three Archetypes of Open Innovation Processes & Joomla!, by Ricky D'Cruze
Project News
Leadership Highlights - June 2012, by Alice Grevet
Events
JoomlaDays from China to Greece, by Jacques Rentzke
Book Reviews
"PHP and MySQL 24-Hour Trainer" - the Go-to Resource for PHP and MySQL Novices, by Milena Mitova
Designers
Designing Joomla! Websites - Form vs Functionality, by Phehello Mofokeng
Developers
CMS Testing, by Niels Braczek
Site builders
.htaccess File That FREAKIN Works!, by Cindy Montano
Use Firebug to tweak template CSS, by Daniel Riefstahl
Business Matters
Hosting: Awesome Revenue Stream or Big Headache?, by Gabe Wahhab
The Ultimate Marketing Guide For Joomla Extension Developers, by Luke Summerfield
RFP's, Proposals, and Contracts – Part 2, by Mike Carson
Google Summer of Code
Project: JGoogle Package, by Aaron Schmitz
Project: Workflow Engine, by Florian Voutzinos
Project: Language Installer for Joomla!, by Javier Gomez
Project: JMediawiki Package, by Prasath Nadarajah
Project: Javascript and CSS Compression API, by Kavith Thiranga Lokuhewage
Project: RESTful Web Service API, by Stefan Neculai
Project: Social Package, by Diana Prajescu
In our next issue
We want to publish your Joomla! story in the next JCM issue! So take a look at our Author Resources content to get a better idea of what we are looking for, and then register to become a JCM author and submit your Joomla! story!