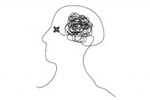 The February issue of the Joomla Community Magazine is here!
Our stories:
EDITOR'S INTRODUCTION
Open Minds, by Alice Grevet
FEATURE STORIES
JAB is not Just Another Beer!, by Dianne Henning
5 Great SEO Resources: Be Your Very Own SEO Expert for Free, by Milena Mitova
The Roadmap For a Great Joomla! 3.0 UX, by Paul Orwig
LEADERSHIP CONNECTIONS
Leadership Highlights from January 2012, by Alice Grevet
ADMINISTRATORS TOOLKIT
Joomla ACL: Access Levels, by Jen Kramer
THE JOOMLA! HAIKUS
Post your haikus for February, by Paul Orwig
WEBSITE CASE STUDIES
Website Case Study: FTSE Global Markets, by Dianne Henning
HELP WANTED
The Joomla! Project Wants You - February 2012, by Paul Orwig
DID YOU KNOW...?
Help! With 1.7 Out and 2.5 Just In, What Should I Do? Upgrade or Wait?, by Milena Mitova
JOOMLA! EVENTS AND USER GROUPS
JoomlaDay events: From Bangkok to Guatemala City, by Jacques Rentzke
DEVELOPERS WORKBENCH
Developing a Smart Search Plugin, by Michael Babker
Customizing an Extension's Edit Screen, by Randy Carey
BUSINESS MATTERS
Microformats – a way to display more content in the search engines, by Grigor Mihov
JOOMLA! IN THE PRESS/MEDIA
Joomla! in the Press/Media - February 2012, by Mark W. Bender
JOOMLA! BOOKS
Download the Free Joomla! 2.5 - Beginner's Guide, by Hagen Graf
In our next issue
We want to publish your Joomla! story in the next JCM issue! So take a look at our Author Resources content to get a better idea of what we are looking for, and then register to become a JCM author and submit your Joomla! story!