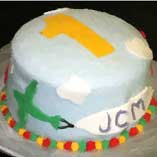 The July installment of the Joomla Community Magazine is here! Here are the stories in this issue:
Editor's Introduction
Happy first birthday, Joomla! Community Magazine!, by Paul Orwig
Feature Stories
Joomla! 1.7 - Division or Fission?, by Hagen Graf
Outsider's View of Joomla!, by Chad Windnagle
Website Case Studies
Website Case Study: Shark Zone, by Hilary Cheyne
Did you know...?
Joomla! 1.7 Highlight - Batch Processing, by Michael Babker
Leadership Connections
Open Source Matters: June 2011 Report, by Paul Orwig
Designers Studio
Free Joomla! 1.6 Templates for Joomla! Community, by Anh Tuan Bui
IE6 and IE7 can see ghosts or validate before your cross browser test, by Anthony Olsen
Joomla! Events and User Groups
JUG Highlight: Joomla! Cape Town, by Jon Neubauer
A Summer of Joomla!, by Jon Neubauer
Developers Workbench
Navigating the code development process (part 2 of 2), by Paul Orwig
The Joomla! Haikus
Post your haikus for July, by Paul Orwig
Joomla! Books
Book Review: "Joomla! Explained" by Steve Burge, by Milena Mitova
Joomla! in the Press/Media
Joomla! in the Press/Media - July 2011, by Mark W. Bender
Help Wanted
The Joomla! project wants you - July 2011, by Paul Orwig
In our next issue
We want to publish your Joomla! story in the next JCM issue! So take a look at our Author Resources content to get a better idea of what we are looking for, and then register to become a JCM author and submit your Joomla! story!