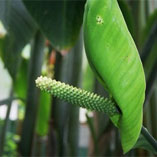 The June installment of the Joomla Community Magazine is here!
Joomla! is a huge, worldwide community, encompassing many languages and many cultures. When we are able to work and collaborate together, we can do amazing things with incredible results. When we bring our joy into what we do, it is shared with all.
In this issue:
Editor's Introduction
Feature Stories
Website Case Studies
The Joomla! Haikus
Help Wanted
Leadership Connections
Designers Studio
Joomla! Events and User Groups
Developers Workbench
Did you know...
Joomla! in the Press/Media
In our next issue
We want to publish your Joomla! story in the next JCM issue! So take a look at our Author Resources content to get a better idea of what we are looking for, and thenregister to become a JCM author and submit your Joomla! story!