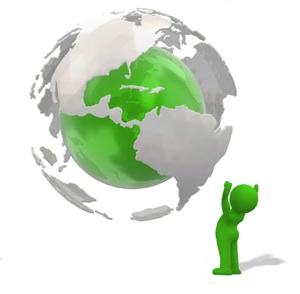 Joomla! is free software. Anyone can use it, modify it, add to it, study it, extend it, or patch it. Anyone can share or sell what they have done with Joomla! so long as what they distribute is also free in these same ways.
To some, free software sounds suspiciously radical and certainly idealistic. In recent weeks, we have seen just how powerful an approach it is. Nearly 40 development tasks were selected by 25 Joomla! contestants in the Google Highly Open Participation Contest. For these teens, the ability to study how Joomla! works and adapt the code for their own purposes meant learning to be stronger developers technically as well as in terms of working as part of a community. During the same period, the community--including some of those same students-- has come together to work on Joomla! 1.5, making a RC4 a reality and continuing to make strong progress since then.
We have seen that "there are good reasons why free software tends to be of high quality. One reason is that free software gets the whole community involved in working together to fix problems. Users not only report bugs, they even fix bugs and send in fixes. Users work together, conversing by email, to get to the bottom of a problem and make the software work trouble-free." (https://www.gnu.org/software/reliability.html)
In June 2007 the Joomla! community reaffirmed our commitment to use of the GNU GPL. Six months later, Joomla! is thriving as a free software project. People are contributing, sharing their discoveries, and helping to build a stronger Joomla! for everyone. Together we have grown, and we are growing.
Today, there is a steadily growing developer force making important contributions to the community by taking Joomla!, adapting it and extending the benefits of the Joomla! core code. Joomlacode.org hosts over a thousand GPL and GPL compliant projects freely shared with the world.
By using the GPL we are able to freely join with the vast majority of other open source projects, sharing work and ideas and building connections. For example, at freshmeat.com alone, some 30,045 open source projects (68% of all listed projects) use the GPL.
All of the parts of the Joomla! community-- users, webmasters, and developers--benefit from being based in a free open source project. It makes the software stronger and allows the creativity of our community to flourish. We are becoming a stronger, more involved working group, and you are invited to join with us.
That is software freedom. The efforts of one developer can build, but the impact of a community of developers and users working together multiplies the impact.