LinuxWorld & NetworkWorld Canada Conference & Expo April 24-26, 2006
"Where the IT Industry Meets!" LWNW 2006 is the number one marketplace for management and IT professionals to interact, learn about the newest applications and solutions, and see demonstrations of leading information technology based products and services in a mixed environment.
If you're a Joomla! fan make sure you're there for the conference April 24-26, and the trade show April 25-26, at Metro Toronto Convention Centre, North Bldg, Toronto.
The world-renowned, multi-sector event zeros in on technology pillars: security, dynamic storage, network management, communications, systems architecture, business solutions, server applications VOIP, ITIL, governance, web applications, and more. Exceptional non-commercial, educational programming conducted by renowned authors, academics and end users includes case studies and tutorials, demonstrating real-life applications and solutions.
Joomla! users read on for the Expo specials: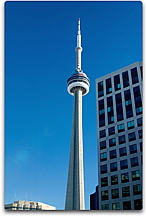 Where the IT industry meets! Canada's Technology industry is thriving! The Largest IT event in Canada for the year 2006, LinuxWorld & NetworkWorld Canada, ensures your needs are met. The Key event for management & IT professionals. The conference is highly educational with non-commercial sessions and compelling with numerous sessions: Keynotes, case studies, tutorials, & hands-on workshops.
Pick & choose to suit your unique needs! The Trade Show features 150+ exhibits from leading vendors.
New! LWNW 2006 will present the "Smalltalk Solutions Conference 2006" in conjunction with the Smalltalk Industry Council.
NEW! Now offering ITIL Foundation Certification and Exam as a badge also giving you access to the entire event!
Platinum Sponsors: IBM, NOVELL, Samsung, HP
*each presenting a keynote presentation FREE to all attendees
JOOMLA! members receive:
A) 25% discount on pre-registration for all Conference sessions, including Early Bird & Advanced rates
B) Free pre-admission to the Trade Show
NOTE: USE CODE A101 - WHEN REGISTERING TO RECEIVE YOUR MEMBER DISCOUNTS
REGISTRATION IS NOW OPEN
Event Name: LinuxWorld & NetworkWorld Canada 2006 Conference & Expo
Conference Dates: April 24-26, 2006
Trade show Dates: April 25-26, 2006
Location: Metro Toronto Convention Centre, North Bldg.
City: Toronto
Country: Canada
---
Any Questions please contact:
Stephanie Cole LinuxWorld / NetworkWorld Canada
(905) 695-0123 x211
steph[at]plumcom.ca
www.lwnwexpo.plumcom.ca