Team News
Details

Joomla! will be exhibiting at its second UK LinuxWorld Conference and Expo. Last year, the London-based event, saw Joomla! win recognition and awards (if you haven't voted yet, you know what to do).
The conference and expo provides a must see open source event for decision-makers and technical professionals. The event delivers key information and resources all under the roof of Olympia, London, 25-26 October.
This will be the first LinuxWorld where Joomla's "next-generation" 1.5 framework will be officially on exhibit as a Beta release. By coming to the show you will have the chance to meet key developers of the project, Johan Janssens and Louis Landry, and community members Mitchell Annabele and Waseem Sadiq.
You will be able to not only see Joomla! 1.5 Beta being pushed to the limit; you may well tap into a wealth of knowlege from the Joomla! pros attending. Visit the guys at the Joomla!, Open Source Matters stand number OV4.
Details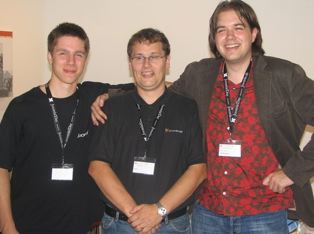 Wilco Jansen has joined the Joomla! Core Team. He has accepted a coordination role of the newly-formed Development Working Group. The group is made up of core team developers and community members. Wilco, 39, of The Netherlands, worked as the Joomla! Summer of Code program manager where he mentored a range of projects.
Wilco works as an IT manager for a health care insurance company and lives in Wijhe — and brings a wealth of experience including management, strategy and structure skills. Wilco said the new workgroup will initially aim at pushing out the Joomla! 1.5 Beta release and then move on to deliver a more cohesive workgroup strategy to further secure Joomla's future. If you're reading between the lines, this approach frees up key code contributors to concentrate more on code.
Read more: Meet Wilco Jansen - The new development workgroup coordinator
Details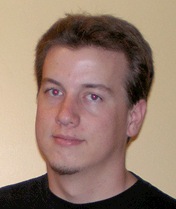 Rob Schley, of Los Angeles, California, has been appointed as the team coordinator for our Quality and Testing Workgroup . Rob replaces Robin Muilwijk, who has served in this position during the past year and has helped establish critical quality processes essential to our overall release operations. Robin will stay on as a global forum moderator and a Quality and Testing working group member and will continue to leverage his expertise within this group. "I'm honored to have been a part of such a great team and I'll continue to participate so I'm not going far.", said Robin.
Rob's forum persona is RobS and by the professional quality of his posts became an extremely valuable poster of security-related information about Joomla! Rob presently works for a small hosting company based out of LA, and also does security audits. He is currently preparing to start his own business built around the Joomla! phenomena.
Read more: Meet Rob Schley - Joomla's New Quality and Testing Coordinator