Team News
Details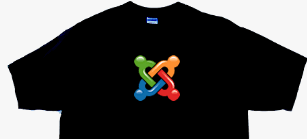 Joomla! today announces the launch of its official merchandise shop. To kick things off we've got T-shirts in abundance, supplied by PrintMojo.com and our Amazon bookshop.
Joomla! shop co-ordinator Levis Bisson said he hoped the shop would provide Joomla! fans with a strong visual statement to demonstrate their support. "All profits from the shop will go back to the project to further its not-for-profit aims and ambitions," he said. "We've always welcomed donations from Joomla! users ... now there is a way to donate to the project and receive a cool J! T-shirt."
The creation of the shop has been a joint effort, with contributions from Johan Janssens, Levis, Andy Miller, Marko Schmuck, Brad Baker and Michelle Bisson.
Details
Joomla!'s newest appointed core team member, Chris Davenport, believes open source software brings collective benefit to people from all walks of life. In fact, it was a hard-nosed business decision which drew him to open source and the project, having seen he got more "bang for his buck" compared to proprietary software.
Chris, who lives in a village called Battlefield, near Shrewsbury, in the UK, has years of experience in IT and management. He is presently a non-executive director of a small manufacturing business but has always kept a handle on IT. His appointment to the core team will involve coordinating and creating developer documentation.
"Over time I found that open source is generally more flexible and better supported," he said. "If you can speak the same language as the developers, then they are very amenable to fixing bugs and making improvements. The same approach with proprietary companies falls on deaf ears; there's not the same ownership and pride that you get with open source."
Read more: Developer Documentation Guru Appointed to Core Team
Details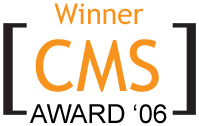 Packt Publishing today (14 November) announced Joomla! as the the winner of the 2006 Open Source Content Management System Award.
With 16,000 votes for more than 70 different Open Source Content Management Systems nominated for the award, Joomla! was judged winner of the final. After eight weeks of voting from visitors to www.PacktPub.com and judges from The Open Source Collective, MySQL, the Eclipse Foundation, and CMSPros, Joomla! triumphed with the most votes, winning $5,000.
Joomla! is the youngest CMS of the five finalists having originated by the then Mambo development team in August 2005. Joomla! was chosen due to its ease of installation and use along with the active development and community that supports the project.

Core team member Alex Kempkens said the award was a wonderful surprise. "I would personally like to thank Packt for their contribution to the Joomlasphere — by publishing Joomla! guides and by running such a successful competition," he said.
Read more: Joomla! 2006 Open Source Content Management System Award Winner