Team News
Details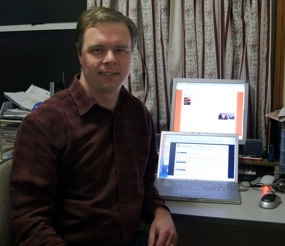 Joomla! is happy to announce today, that following a much deserved break from official duties, Andrew Eddie has accepted an appointment as the third Lead Developer of our project, joining Louis Landry and Johan Janssens. Many will remember Andrew's previous role in the project that goes back to early 2003 with his involvement in other projects including phpDocumentor and dotProject. Andrew is among the top 1% of open source developers in the world.
The 'masterchief' (his forum handle) has never been too far away though. He has been an active member of the Development Working Group and his assistance with bringing Joomla! 1.5 to where it is today is noteworthy.
Details
Today we're excited to announce the appointment of a new person to the core team — and the return of an old friend.
Say hello to new core team member Ole Bang Ottosen and welcome the return of former member Robin Muilwijk.
Ole Bang Ottosen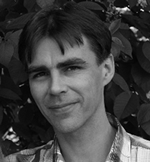 Ole, 39, of Denmark, will be the new core team translations coordinator (formerly filled by David Gal).
Ole, who describes himself as an 'extension freak' has been a long-serving member of the content team for the Joomla! Extensions Directory (JED). He still enjoys keeping the JED up to speed. He also administers a local Danish Joomla! support site and works professionally as a Joomla! solutions provider.

Ole's content management history started with a migration from ezpublish to Mambo and then to Joomla! "When Joomla! arrived it was clear, it was the future project to support," Ole said.
Robin Muilwijk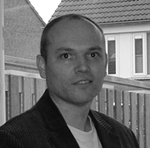 Robin, 37, of the Netherlands, is returning to undertake his old role as Quality and Testing Coordinator, to assist with delivery of Joomla! 1.5.
Robin, who had served as a core team member for about a year, remained active within the community. He resigned from the core when his new baby arrived, but after a spell of "paternity leave" decided he has more time to devote to the Joomla! project.
"Now that I am getting some more spare time again, I will be picking up on my old role as Quality and Testing Coordinator." Robin's return to the Q&T role will see Rob Schley moving to development. Exciting challenges for all these members.
Details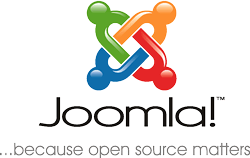 Joomla! is moving to ensure the future of the project by committing to compliance with the GNU/GPL license. This decision reflects a lengthy introspection combined with legal considerations to properly secure the project in the spirit of Open Source. For us, for everyone, Open Source does matter. It's a long, slow road. We're not going to make any sudden moves because we know that a lot of people are relying on us to maintain some stability and meet expectations. We are very much aware that a lot of people make their living around Joomla!, and we are sensitive to producing sudden disruptions in livelihoods. Joomla! is a unique project with unique needs and unique GPL issues. Solutions won't just come off the shelf. There are solutions and compromises on these issues that we are still exploring, and we want to keep hearing from the community so we can get it right. We will provide facts as soon as we have them. If we seem too silent, it's because we don't want to speak until we can do so clearly and confidently. And you'll have plenty of notice before any large changes get made. Here's the plan: first, we clean our own house and bring the Joomla! sites into compliance. Next, we ask people in the community to voluntarily comply with the license. At the same time, we try to help people understand what it takes to comply and how they can do it easily. We believe we're going to get a lot of compliance that way.
So far, that's the entire plan. No lawsuits, no pogroms, no martyrs. More to the point, no shouting, no demonisation, and no drawing lines between "us" and "them". It's a big community with many kinds of developers, and we want solutions that will work for everybody.
Sticking with the GPL
We have decided to stay with the license that made Joomla! possible. Unanimously supported by the core team and supported by the Open Source Matters board, this confirms that both Joomla! 1.0 and Joomla! 1.5 are released under the (pure) GPL.
We've also decided that we do not have the authority to publish Joomla! under a version of the GPL that gives exceptions for proprietary extensions. It's difficult to relicense a GPL'd project, and there is no indication that OSM currently has that ability. Our current understanding is that extensions that aren't released under the GPL or compatible licenses are non-compliant, and that view is based on the guidance of both the Free Software Foundation and the Software Freedom Law Center.
There is a bit of complication here in that if extensions are separate works under copyright law, they are beyond the reach of the GPL, and are thus compliant even if they are not GPL-compatible. The current architecture makes it extremely difficult to write nontrivial extensions that are separate works. We are currently researching our options in this area.
By sticking with the GPL, we hope to achieve several objectives:
increase GPL compliance in our community
bring the project up to a representative standard shared by other like-minded open source projects
follow through on our commitment that the project should lead by example and engender open source philosophy
move to educate on ways for commercial Joomla! based projects to be both profitable and compliant
We Need Your Help
We've worked through considerable growing pains already and the next steps will, no doubt, not be without challenges. Paramount in our considerations has been the users of this community and we understand sometimes taking tough decisions treads on a few toes. We are being entirely earnest in asking you to help in the process by doing what you can to support the foundations of the GPL and the protections it affords. We are also more than prepared to facilitate workshops to assist people through the process of achieving compliance.
The size and popularity of Joomla! extends well beyond our site; it provides a powerful tool for communities, government and non-government agencies, businesses and individuals. We have chosen to take a more difficult path by adhering to the GPL without ambiguity. If you're asked why Joomla! is taking these steps, the answer is simple. We were growing up, we made some mistakes and we're moving to correct those mistakes for the future of the project. We want to be responsible neighbours in both the GPL community and the Joomla! community.
The Joomla! Core Team and Open Source Matters
Brad Baker
Shayne Bartlett
Levis Bisson
Michelle Bisson
Chris Davenport
Wilco Jansen
Johan Janssens
Alex Kempkens
Mateusz Krzeszowiec
Louis Landry
Andy Miller
Sam Moffatt
Peter Russell
Rob Schley
Antonie de Wilde
James Vasile
Christopher Justice
Elin Waring
Ryan Ozimek