Team News
Details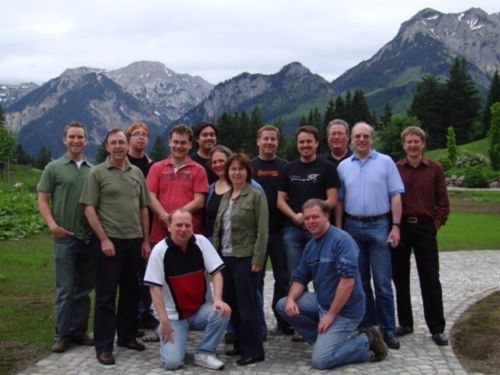 The Joomla! Core Team and Board of Directors of Open Source Matters, Inc. held their annual summit last week in the beautiful area near Pfronten, Germany. Meeting as a group is obviously rare given the community's international presence. And yet, it is important to take time to evaluate where the project has been and to consider how best to guide it's continued growth.
Details
Recently there was a highly visible change at joomla.org as we relaunched our forums on phpBB3 . Along with the changes to our sites, we also have a few changes inside the Joomla! project to announce. Please join us in recognising and honouring the work of three core team members who have recently stepped down from the team and in welcoming a new member.
Details

This week Joomla! will mark its one millionth post on the forums. This is amazing ... that's a heck of a lot of conversation, questions and answers. We believe the forum is the life force of the project and this milestone signifies Joomla's unstoppable community.
Core team member and forum admin Brad Baker says the million posts would never have eventuated without the passionate support of our moderators.