Release News
Details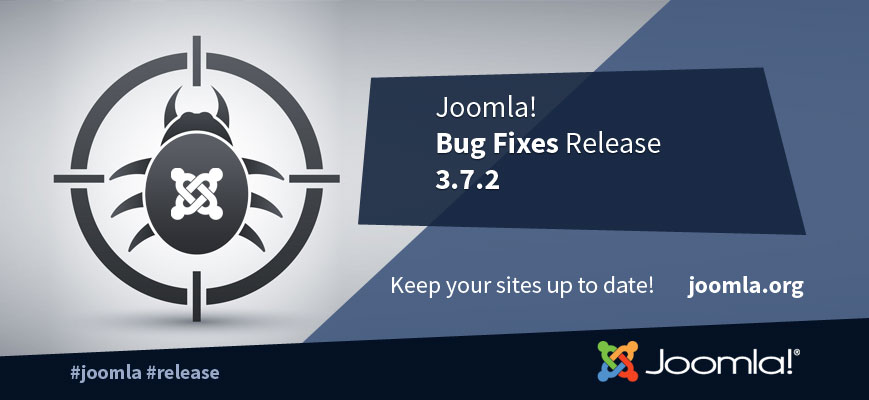 Joomla! 3.7.2 is now available. This is a bug fix release for the 3.x series of Joomla. This release fixes some bugs in file mime checks, module page filtering as well as some other bugs and several other minor improvements.
This release only contains bug fixes that were inadvertently introduced in recent version and is focused on stabilising the 3.7 series by rectifying them.
Details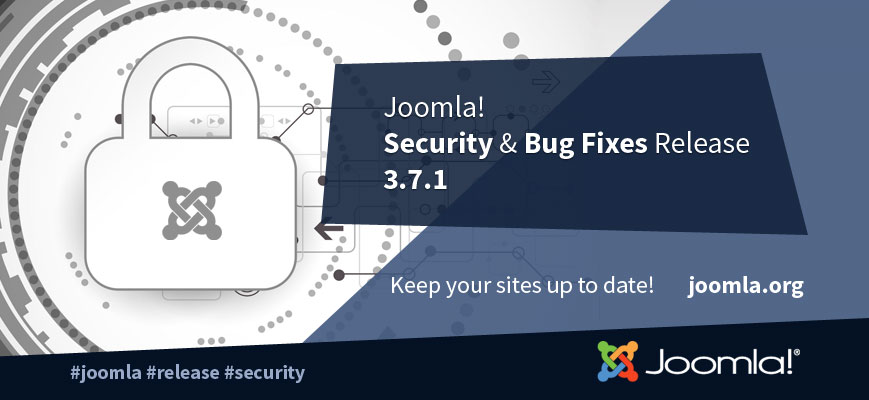 Joomla! 3.7.1 is now available. This is a security release for the 3.x series of Joomla! which addresses one critical security vulnerability and several bug fixes. We strongly recommend that you update your sites immediately.
Details
A Joomla! 3.7.1 release containing a security fix will be published on Wednesday 17th May at approximately 14:00 UTC.
The Joomla! Security Strike Team (JSST) has been informed of a critical security issue in the Joomla! core.
Since this is a very important security fix, please be prepared to update your Joomla! installations next Wednesday.
Until the release is out, please understand that we cannot provide any further information.
Please note: the upcoming release candidates of 3.7.1 this afternoon will not include the security fix.