Current Sponsors
Global Sponsors
Rochen - Platinum Global Sponsor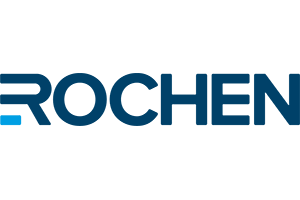 An advocate for Open Source, Rochen has been proud to host and support Joomla since the very beginning in 2005.

Over the years Rochen's team has been committed to optimal performance and security across their platform for hosting all types of Joomla websites, through every release. No matter the features and changes that evolve over the years, if Joomla's community can dream it, Rochen will always make sure that there's an optimal platform on which to host it.

To learn about our Joomla hosting options, from small business individual websites and enterprise server needs, please visit: https://www.rochen.com/joomla-hosting/
Scala Hosting - Platinum Global Sponsor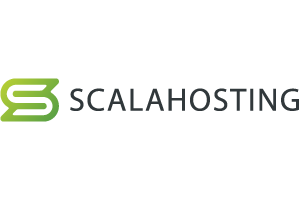 ScalaHosting has been committed to Joomla! and its community for over 10 years, and supporting one of the most popular CMS platforms globally is for us a logical step forward. Being an exclusive Managed VPS provider, we want to help Joomla! users to experience a completely different level of website loading speeds, reliability, and security, in an isolated cloud environment. The all-in-one VPS solutions like SPanel are the next big thing in the hosting industry and we want to make sure that Joomla! fans are among the first to try it out.
Brandit - Platinum Global Sponsor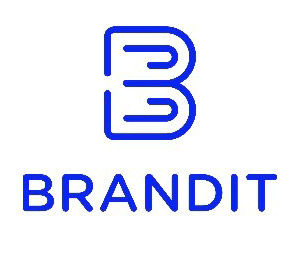 BRANDIT is very proud to be a JOOMLA sponsor and with JOOMLA DOMAINS your partner for high quality domain management services.
At BRANDIT, domains are our passion and with JOOMLA DOMAINS you can be certain that your domains are managed properly and efficiently.
Domain management is often a low priority within organisations and can be both time consuming and complex. WE MAKE IT EASY FOR YOU! Register and transfer your domains to JOOMLA DOMAINS and support the JOOMLA Community directly. To learn more about it please visit to: domains.joomla.org.
YOYOW - Platinum Global Sponsor

YOYOW Foundation is proud to be a Joomla! sponsor, YOYOW Foundation is looking for more opportunities to collaborate with the Joomla Project and other Partners to increase the adoption of Joomla and simplify the access to the YOYOW network.
YOYOW is a blockchain-based network aiming to quantify participants' contribution and give reciprocal value to participants in the content producing sector with decentralized consensus methods so that content producers, content supporters, curators, and consumers of the content ecosystem can be provided with incentives and reciprocal returns as appropriate.
IONOS - Gold Global Sponsor

With over 25 years of hosting experience IONOS is committed to improving the Joomla! user experience. That's why they're proud to offer web hosting optimized for the Joomla! community. All Joomla! hosting plans feature lots of storage and come with great Joomla! extensions pre-installed. Activate them with a click to launch your site on fast, reliable hosting.
Hosting Plans Get Started
Kliken - Gold Global Sponsor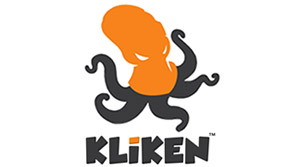 Joomla has partnered with Kliken, the leading Google Adwords automation platform, to help the Joomla community advertise their website on Google easily and effectively.
It takes 5 minutes to build a campaign, we optimize your campaign automatically and budgets start as low as $75 per month.
Join the thousands of website owners worldwide using Kliken to get their website found on Google today!
Market your Website on Google in 5 Minutes! Get Started
Liquid Web - Bronze Global Sponsor

Liquid Web: is the market leader in managed hosting and managed application services to small to medium-sized businesses. We are proud to be a Joomla sponsor and be your preferred Joomla Hosting provider. Add Joomla to our verified lightning-fast VPS, our highly performant Dedicated servers, or the high processing power of our Cloud Dedicated servers. Whatever option you pick, you can install Joomla with a one-click installer on cPanel. You focus on the work you love, leave the hosting to us.
Webton - Bronze Global Sponsor
Webton: a Dutch digital agency with over 30 skilled and experienced consultants. We guarantee results across three critical business areas: creativity, technology and data. Based in Hengelo (The Netherlands), our studio leads the way in delivering strategy, digital skills and design for brand growth.
Hostinger - Bronze Global Sponsor
Hostinger – the cutting-edge hosting provider with unbeatable prices proudly sponsors Joomla. The one-click CMS installer will let you start developing in less than a minute on Joomla optimized servers. An unparalleled hosting experience with a powerful control panel, dedicated customer support team working 24/7/365, and all other must-have tools for a robust online presence.
Join the massive community of happy webmasters with Hostinger. Get the most out of Joomla with a hosting service that works for your success."
Online Induction - Bronze Global Sponsor
Online Induction is proud to be a Joomla sponsor and your partner to engage contractors, employees, suppliers and vistors.
Shogun - Bronze Global Sponsor

Shogun Media run several iGaming review platforms with in-depth guides from a user perspective. We test and review iGaming operators when it comes to user experience, user safety and security, customer support, responsible gaming and bonus offer terms.
Thanks to free services as Joomla small affiliates can create their own site in minutes. The Internet is depending on free CMS software like Joomla!
WebsiteSetup - Bronze Global Sponsor

WebsiteSetup is sponsoring Joomla to help people build websites for free. WebsiteSetup also has tutorials on Joomla as well as free support via email and Facebook.
Want to use Joomla as your website content management system? Just head over to WebsiteSetup.org and get started by following the guides.
Writers Per Hour - Bronze Global Sponsor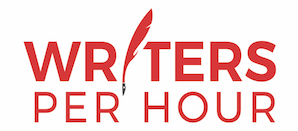 Writers Per Hour is a custom-writing service that is committed to delivering high-quality, original, and bespoke content.