Extension Partners
Joomla Extension Developers,
Thank you for the subscriptions offered to the Joomla Project to extend the functionalities of our official properties
AcyChecker

AcyChecker is a mailing list cleaning service (email checker) created by the AcyMailing team. This email checker allows you to improve the deliverability of your emails, to reduce your costs or to keep a good reputation by using its Joomla plugin or its API.
This email checker allows the verification of emails at different levels.
AcyMailing

AcyMailing is the n°1 emailing plugin for Joomla.
With more than 10 years in development and emailing AcyMailing allows almost everybody to handle his email communication easily.
Create template, send newsletters, check the stats. Using AcyMailing you will all the tools you need to improve your marketing and grow your audience.
Akeeba

Akeeba Ltd helps you make your Joomla! site secure since 2006.
Akeeba Backup has long been the de facto way to backup and transfer your site and one of the top rated extensions in the Joomla! Extensions Directory.
Admin Tools helps keep bad guys away, scan for suspicious files and helps you tidy up any loose ends.
LoginGuard adds true, enterprise-grade two step verification in your site's logins.
CoalaWeb
At CoalaWeb we have been providing awesome Joomla extensions since 2010 and our main goal is to create great extensions that are useful, practical, easy to set up, full of options and, last but by no means least, well supported.
CoalaWeb's extensions include popular titles such as CoalaWeb Social Links, CoalaWeb Traffic, CoalaWeb Contact and CoalaWeb News, just to name a few, and the list is always growing!
We are also avid supporters of open source projects and the GPL license.
Component Creator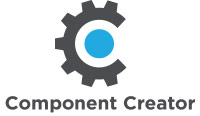 Joomla! Component Creator is a development scaffolding tool that eliminates all the tedious and repetitive work of creating a custom Joomla component. A user friendly point and click interface allows you to customize, configure and download a ready to install zip file with all the desired tables, fields and interfaces needed for your component.
All code generated is following the Joomla MVC standard, is bloat free and is compatible with the latest Joomla version. You are guaranteed to save hours if not days of your development time. 100% free to use for single table components with a premium option for more complex extensions..
Digital Peak

Since 2007, Digital Peak delivers rock solid Joomla extensions to the community.
Our flag ship product is DPCalendar which is a full blown event and booking system with external event integration of Google calendar, iCloud, Facebook events and MS Exchange/Office365. Beside that we have extensions which do Google analytics data integration, project management and some smaller ones.
Our mission is to be a gear of the Joomla Ecosystem and their community. We respect the Open Source ideology. That's why we offer fully functional FREE versions of our products. All of our extensions are GPL licensed to give you freedom to use.
Extly
Extly is a provider of software development services for web solutions and mobile apps, creator of AutoTweet, Joocial, XTDir and JoomGap.
Specializing in high-quality development & support, we've begun to publish software to manage social content, catalogues and directories in 2012. We've followed with mobile apps development, powered by JoomGap. Now, we are taking the next step, integrating all our experience and new technologies to develop full web and mobile solutions.
Impression eStudio

Impression eStudio builds websites, online shops, web applications and Joomla extensions. We use only Joomla CMS and have great experience in creating complete, advanced and good looking websites.
We have created free and commercial extensions like: Pop Image Slider, Add Custom CSS, Add Custom Javascript, Complete Image Styles, Central Administrator, Download Link Protection and other. We try to help the Joomla community from the perspective of the simple user and the administrator.
Our philosophy is to create usable and meaningful websites that are real tools in the hands of business.
J2Store, Native Joomla shopping cart

J2Store is the most flexible and powerful ecommerce extension for Joomla. It helps you create beautiful online stores in a completely innovative way. It extends Joomla articles as products.
The approach is very simple: Why create a whole additional ecommerce CMS to go on top of Joomla? Why not leverage the Joomla CMS itself for stuff like products and categories ? That is what J2Store does.
J2Store support 4 product types - Simple, Configurable, Variable, Downloadable. You can create unlimited products, product options and variants, manage inventory, provide discount codes and vouchers, manage orders, and more.
It integrated with 75+ payment gateways including PayPal, Stripe, BrainTree, Authorize.Net, Mollie, 2Checkout and Klarna. It has 15+ shipping integrations including USPS, FedEx, UPS, Australia Post, Canada Post.
You can extend your online store capabilities with Apps. It has 70+ apps that helps you connect with QuickBooks, Shipstaton, Zoho CRM, take Subscriptions and Memberships and more.
Create an article, set price and publish it. Start selling online within minutes with J2Store.
J!Extensions Store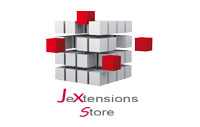 J!Extensions Store offers professional Joomla! extensions and development. Starting at the age of the Mambo project, our goal is developing extensions and web solutions based on Joomla!
Today we deliver award winning extensions to the community such as JSitemap Pro, JChatSocial, Responsivizer and many more.
J!Extensions Store is the online store where you can find best extensions for Joomla carried out by professionists who work to give added value to all products. You can find a lot of Joomla plugins as well as JSitemap Pro that's an essential award winning component for the management of the sitemap and website SEO.
Perfect Web Team

Perfect Web Team is an enthusiastic team of Joomla! specialists from the Netherlands.
While working on projects for our clients we develop extensions that make Joomla even more powerful and user-friendly. We are really excited about our Joomla extensions so we released them for the public: PWT SEO, PWT Image, PWT Sitemap and PWT ACL.
Check our website to learn more about how our Joomla-extensions add a great value to the websites you are creating for your clients!
Regular Labs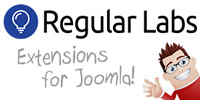 For years Regular Labs has been setting the standard with an ever-growing collection of highly rated extensions, like Advanced Module Manager, Articles Anywhere, Modules Anywhere, Modals, Sourcerer, ReReplacer, Tabs, Sliders, etc.
Regular Labs mainly offers extensions to make your life as a Joomla web builder or administrator easier. Do stuff faster or even do stuff that seemed impossible.
Regular Labs is also the driving force behind the extension 'What? Nothing!'.
RolandD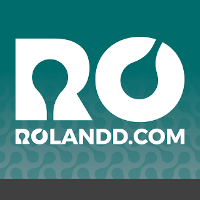 RolandD As a long-term extension developer for Joomla! we enjoy building solutions and supporting the community.
Our RO CSVI extension has been around from early on and has become a versatile tool for many users. The need to import and/or export any types of data is always a hassle but RO CSVI makes your life easier by giving you the tool that can do the job.
Supporting all different kind of file formats, import and export locations, run automated imports and exports, extensible and many more features.
Not only do we develop RO CSVI, we also create RO Payments, RO Users and RO Single Sign On. All high quality extensions to help you out in different use-cases.
RSJoomla
RSJoomla's mission is to provide Joomla! users with extensions and templates that are easy to install, maintain, and update. Today, we have 41 products that are extensively used by the Joomla! community.
We believe in open source and aim to revolutionize software performance through constant improvement because "good enough" is not in our vocabulary. Also, we want to give back to the software development world through greater flexibility uniting design, user experience and customization options.
StackIdeas

StackIdeas has been delivering easy-to-use and professional Joomla! extensions, plugins and templates since 2010. Most of their famous extensions such as EasyBlog, EasySocial, PayPlans, EasyDiscuss and Komento are used across thousands of Joomla! powered web sites. They are also well-known for their superior after-sales support.
Schultz IT Solutions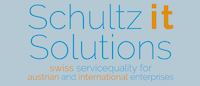 Established in 2004, Schultz IT Solutions prides itself with first class customer support for our high quality software solutions. Our well known Joomla component jDBexport is a powerful and fully featured data reporting tool, allowing website owners to deliver any data directly from the databases to any legitimate website user.
Techjoomla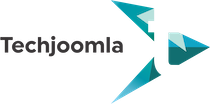 Techjoomla is focussed on providing innovative, top-notch solutions for the Joomla Community. Shika (E-learning), JTicketing (Event ticketing), JGive (Crowdfunding and donations), SocialAds (Advertising) & Quick2Cart (Ecommerce) and many more are used by thousands of Joomla websites worldwide.
Tekdi Technologies Pvt. Ltd. the company powering Techjoomla has been working with Joomla since its inception & provides consulting & services in web & mobile application development.
YourSites

YourSites allows you to keep track of, and apply, software updates on your Joomla web sites, check your sites are up and performing as expected, when combined with Akeeba Backup Pro you can even generate backups on your client sites. Check key configuration and server settings on your sites, adding your own custom checks and actions if you wish. All of this without the need to share any data about the sites you manage with a third party online service.
GWE Systems Ltd, the company behind YourSites has been developing Joomla extensions since the day Joomla was born. In addition to YourSites, its products include JEvents, RSVP Pro and EasyLayouts - the tool that adds layout editing to Joomla!.
Mission, Vision & Values
Mission Statement
Our mission is to provide a multilingual, flexible and free platform for digital publishing and collaboration, made and sustained by volunteers. The platform should be stable, secure and extensible. Adapting the latest technologies to the core product to be innovative and renewing as a platform.
Our mission is to provide a stable tool for agencies, web-builders, SMB's and non-profits to easily build, extend, maintain and edit an online publishing platform.
For our end users our aim is that they are able to input, edit and distribute content within the CMS frontend without a big learning curve.
Vision Statement
Establish, maintain and support a global community of volunteers.
Open Source Software that is free, secure, and high-quality.
Engage ourself as a socially responsible project
Build trust with all our users and therefore becoming a stronger community.
Communicate openly on all levels of the community and about our software
Act autonomously as a project
Key Values
Freedom
Equality
Trust
Community
Collaboration
Usability
Transparency
Working Groups
The Joomla Project has several Working Groups that have been created to utilize the wealth of knowledge our community provides. Each of these groups focuses on a specific aspect of Joomla essential to the project's growth and development.
They are also an opportunity for anyone interested in helping Joomla grow. Those who are interested are encouraged to work with or join a Working Group where your talents are best applied.
Working groups
In order to make it as easy as possible for people to participate in working groups and for there to be flexible collaboration across team boundaries there are two large working groups.
Production
The focus of the Production Working Group is on creating "Software that is free, secure and of high-quality." Production encompasses everything that goes into the final product, not just code but also documentation, internationalisation and localisation efforts of all types.
Community
As an open source project, community lies at the heart of our very existence. We would not be the major open source project we are today were it not for the time and effort given by so many people who together form the Joomla community. The new Community Working Group is charged with providing the structures and community management necessary to create an online community that is "enjoyable and rewarding to participate in." It will nurture and support online communities of users, provide support and information to users, and facilitate communication between users and the Production Working Group. User communities may be based on language or region, user type (such as administrator, developer, site user, host, and so on), areas of interest or a new classification that emerges organically.
Working Group Leadership
Each Working Group has people who provide direction and leadership for the group. These are the people who keep the working groups functioning and provide continuity for project contributors.
Production Working Group Leadership
You can follow the Joomla Production Working Group Leadership Team on their public mailing list here:
Community Working Group Leadership
You can follow the Joomla Community Working Group Leadership Team on their public mailing list here:
Membership in a leadership team is not defined by being in a specific role but rather by doing the work of leading and directing the group. Members of the leadership teams will be appointed by the teams themselves and members can be removed by the teams themselves. The number of members of each leadership team is fluid and determined by the needs of the group. The leadership teams will be responsible for organising and managing task groups and other teams as they determine will be most effective.
Volunteer Code of Conduct
This document outlines the Code of Conduct for all persons volunteering their service to the Joomla Project and/or Open Source Matters. It covers your behaviour as a member of the Joomla community, in any forum, mailing list, Wiki, Web site, IRC channel, install-fest, public meeting or private correspondence.
If you cannot agree to any of these principles, then volunteering in the Joomla Project is not for you. Contributing to our community assumes acceptance of these principles:
Be Considerate
You are working with others as a team so be considerate of how your actions or contribution affects your colleagues and the community as a whole.
Be Respectful
Treat one another and members of the community with respect. Everyone can make a valuable contribution to Joomla. We may not always agree, but disagreement is no excuse for poor behavior or poor manners.
We might all experience some frustration now and then, but we cannot allow that frustration to turn into a personal attack. It's important to remember that a community where people feel uncomfortable or threatened is not a productive one. We expect the members of Joomla community to be respectful when dealing with other volunteers as well as with people from outside projects and initiatives and with users.
Avoid becoming involved in flame wars, trolling, personal attacks, and repetitive arguments. Take the matters "outside" (off-list, etc) if it helps resolve the situation, and do not use communal methods of communication to be a vehicle for your private "wall of shame."
Be Collaborative
Joomla is free software and about collaboration and working together. Collaboration reduces redundancy of work done in the free software world, and improves the quality of the software produced regardless of whether you are writing code or performing some other task.
When you disagree, consult others. Disagreements, both political and technical, happen all the time, and Joomla is no exception. Disagreement, debate and constructive criticism is often how progress is made and are a necessary part of doing complex work in a team.
The important goal is not to avoid disagreements or differing views but to resolve them constructively. Above all, avoid making conflicts about the work into personal conflicts. Debate should never include reference to someone's nationality, gender, religion or other personal characteristics.
You should turn to the community and to the community process to seek advice and to resolve disagreements. Team leaders and Department Coordinators are able to help you figure out which direction will be most acceptable.
When you are unsure, ask for help. Nobody knows everything and nobody is expected to be perfect. Asking questions avoids many problems down the road and so questions are encouraged. Those who are asked should be responsive and helpful. However, when asking a question, care must be taken to do so in an appropriate forum. Off-topic questions, such as requests for help on a development mailing list, detract from productive discussion.
Step Down Considerately
People on every project come and go, and Joomla is no different. When you leave or disengage from the community, in whole or in part, we ask that you do so in a way that minimizes disruption to the Project. This means you should tell people you are leaving and take the proper steps to ensure that others can pick up where you leave off.
Be Available
Check your e-mails regularly and answer them promptly—even if it's "I'll get back to you."
Be Honest
Sometimes the hardest thing to say is "no" or admit you've forgotten do something. Be honest with each other and yourself with regards to what you say and what you can realistically commit to.
Follow the Rules
Volunteers are expected to uphold Joomla's licensing and trademark requirements including, but not limited to, compliance on their own or affiliate Web sites and extensions. Make sure you have sought the appropriate approvals for domain name, name and logo usage prior to volunteering and that any extensions you distribute comply with the Joomla license.
All work contributed to the Project, whether code, documentation or other material, must observe the appropriate licenses as set down by the Core Team and Open Source Matters.
Some contributors represent the Joomla Project in specific areas, but you should not speak on behalf of the Project or present yourself as an official representative of the Project unless you are specifically authorized to do so, and you should never state your opinions as the official policies of the Project.
Exercise Discretion and Confidentiality at Appropriate Times
Depending on your role, you will be privy to various levels of information. As a volunteer you are expected to keep site access details (such as logins, FTP details, etc.) secure at all times.
Information contained within private forums (for example, about serious security matters, legal cases, or personal details), private mailing lists, chats or other mediums is also to be kept confidential even after you have discontinued your service. Breaches in the area of privacy and confidentiality are taken very seriously by the Project.
Conflict of Interest
When using Project resources or making decisions within the board, your department, team, or subteam or the concerning Project's policy positions, you must do so based only on the best interests of the Project and its user community. If you have a situation or affiliation that might constitute or lead to a conflict of interest or might be perceived by a reasonable person in the community to be a conflict of interest, disclose this to your Team Leaders or the team as a whole. If appropriate, after discussing with your team, you should remove yourself from specific decisions or discussions in which you may have a conflict of interest.
Conflict Resolution Team
Should you wish to make a CoC violation report or are facing a conflict that has failed to be resolved in the manner set out in this CoC, please click here to access the report form.
The Fine Print
Members of the board of Open Source Matters are governed by additional guidelines and requirements and, where a conflict exists, these take precedence over this Code of Conduct.
The Last Bit
This Code of Conduct has changed over time and will continue to develop, but was originally derived, with permission, from the Ubuntu CoC.
Last Updated 3rd of August 2018
About the Joomla! Project
The Joomla! Project is a community-based project with contributors from all over the world working in many different capacities.
Departments
The Joomla! Project is organized into six Departments. These groups utilise the wealth of knowledge our community provides. Each of these groups focuses on a specific aspect of Joomla! essential to the project's growth and development. Each department has a leadership team and together they form the Board of Directors.
Hundreds of volunteers participate in the teams forming Joomla! Departments. You can find out more about these teams on the Volunteers Portal.
Project Leadership

The Joomla! Project is governed by the Board of Directors of Open Source Matters, Inc., a not-for-profit created to provide organization, legal, and financial support to the Joomla! Project. This leadership team nurtures all critical aspects of the Joomla! Project to ensure its continued existence, relevance, and integrity. Open Source Matters provides the necessary foundation for the Joomla! Project to receive donations, develop partnerships, retain copyrights and trademarks, and protect the individual contributors from unnecessary legal exposure.
Software License
The Joomla! software and default templates are copyright 2005-2023 Open Source Matters, Inc. If you want to use, copy, modify or distribute Joomla, you may do so under the terms of the GNU General Public License. If you are unfamiliar with this license, you might want to read the GNU General Public License FAQ.