Today we're excited to announce the appointment of a new person to the core team — and the return of an old friend.
Say hello to new core team member Ole Bang Ottosen and welcome the return of former member Robin Muilwijk.
Ole Bang Ottosen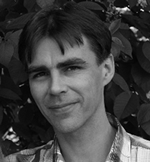 Ole, 39, of Denmark, will be the new core team translations coordinator (formerly filled by David Gal).
Ole, who describes himself as an 'extension freak' has been a long-serving member of the content team for the Joomla! Extensions Directory (JED). He still enjoys keeping the JED up to speed. He also administers a local Danish Joomla! support site and works professionally as a Joomla! solutions provider.
Ole's content management history started with a migration from ezpublish to Mambo and then to Joomla! "When Joomla! arrived it was clear, it was the future project to support," Ole said.
Robin Muilwijk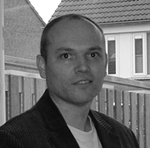 Robin, 37, of the Netherlands, is returning to undertake his old role as Quality and Testing Coordinator, to assist with delivery of Joomla! 1.5.
Robin, who had served as a core team member for about a year, remained active within the community. He resigned from the core when his new baby arrived, but after a spell of "paternity leave" decided he has more time to devote to the Joomla! project.
"Now that I am getting some more spare time again, I will be picking up on my old role as Quality and Testing Coordinator." Robin's return to the Q&T role will see Rob Schley moving to development. Exciting challenges for all these members.