Release News
Details

The Joomla! Project and Community is excited and proud to announce the immediate availability of Joomla! CMS 3.2.0 Stable.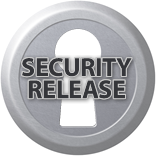 With literally dozens of new features including:
Content version control
Many user interface improvements
Easy multi-lingual setup for 64 officially supported languages
Built-in Joomla! Extensions Finder as an onsite interface to the Joomla! Extensions Directory (that currently lists over 4000 extensions) providing one-click extensions installation
Increased security with strong passwords and two step authentication
New rapid development framework for new extension coding
Joomla 3.2 is truly a Something New for Everyone release. These exciting new features are highlighted and explained in a series of short video preview tutorials: Joomla! 3.2 Video Tutorials.
Details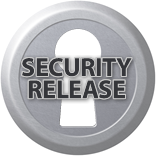 The Joomla Project is pleased to announce the immediate availability of Joomla 2.5.15. This is a security release addressing three security issues. The Production Leadership Team's goal is to continue to provide regular, frequent updates to the Joomla community. Learn more about Joomla! development at the Developer Network.
The update process is very simple, and complete instructions are available here. Note that there are now easier and better ways of updating than copying the files with FTP.
Download
Note: Please read the update instructions before updating.
Instructions
*Please clear your browser's cache after upgrading
Want to test drive Joomla? Try the online demo. Documentation is available for beginners.
Details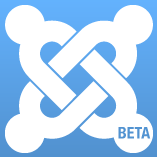 The Joomla! Project is pleased to announce the availability of the Joomla! CMS 3.2 Release Candidate. Community members are asked to download and install the package in order to provide quality assurance for Joomla 3.2. Joomla 3.2 is scheduled for release on or around November 6th, 2013.
A big thank you goes out to everyone that contributed to Joomla 3.2! Joomla 3.2 will be our largest release ever, in terms of bug fixes and new features. Right now we're at about 1045 commits since 3.1.5's release with 50 different people contributing to commits (not including testers and other non-coding activities). And best of all is that the new features are awesome!