Release News
Details
Site Administrators - Simplicity & Control
At first glance, you will appreciate user interface improvements. The Joomla! 1.5 Administrator is more refined and the main menu simplified. The global configuration was substantially reworked for simpler presentation and greater control. [9] An important improvement for our international community is having Joomla!'s entire Administrator available in one's own language using language packs made available at joomlacode.org.
Joomla! administrators will find a number of improvements in ease of site management. A single installer is available for all extension types, including languages. [5] The media manager is improved visually and functionally. Images, documents, presentations, and more, can now be stored. Other improvements include multi-delete capability, batch file uploads, and an ability to view media in icon and list formats. [4]
Details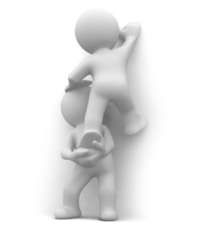 The Joomla! Project today announced the immediate release of Joomla! 1.0.14 RC1 [Daybreak], the first and hopefully singular release candidate for the 1.0.14 release cycle. Several security issues have been discovered and addressed for this release. While the required changes are not significant, the number of impacted files are significant and we need your help. Before this release is declared stable we need to ensure that it works as well for you as it does for us.
Those of you that are able and willing please download a copy of 1.0.14 RC1 and test it on a backup copy of your live site. Make sure that the system works as good or better than Joomla! 1.0.13, our current stable release. Any issues that you find please report in the 1.0.x Bug Tracker. If you have questions on how to report a bug you should read the how-to and then if you still have questions please feel free to ask them in our 1.0.x Quality and Testing forum.
Since this release fixes security vulnerabilities, once you have verified on a backup of your site that everything works as expected we suggest that you upgrade your live site to this release.
Details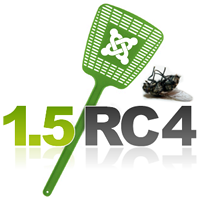 Just a week and a half ago people from all over the globe gathered in various locations to do a little Bug Squashing... today the fruits of their labour can be revealed as we announce the release of Joomla! 1.5 RC4. This release is code named Karibu which is Swahili for nearby, close, close by, at hand... all terms that we feel reflect the nature of this release.
Karibu marks an important milestone in 1.5's development, as barring any major issues we believe it will be the last release candidate, with the next release being the big one... Joomla! 1.5 stable. When that happens will in part be influenced by the Joomla! community...
More so than any previous, this release really has been one of unprecedented community involvement with people from all the various Working Groups as well as others banding together to help increase momentum as we head for a stable release. There is an enormous amount of energy building up around the 1.5 release and it is inspirational being a part of the process.