General News
Details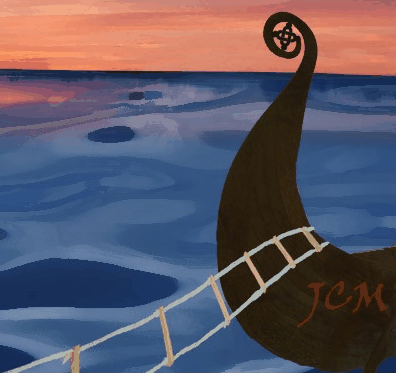 The Joomla! Project proudly announces the August 2010 Issue of the Joomla! Community Magazine. The magazine is a collection of articles and illustrations highlighting events and accomplishments of the free software community behind Joomla!, an award-winning open source content management system.
Administrators, Developers and Designers
The Administrators Toolkit article, The prefix has nothing to do with telephony , includes a free program to enhance site security. In the Developers Workbench , instructions to synchronize a Joomla! website with MAMP and Dropbox and advice on creating end-user documentation is shared. The Joomla! Setup focuses this month on developer and designer Fotis Evangelou.
Read more: August 1, 2010 - The Joomla! Community Magazine Issue Released
Details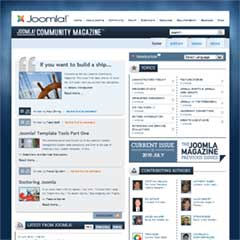 After many months of hard work by a very dedicated group of volunteers, today we proudly announce that the new Joomla! Community Magazine has launched! You can get to the JCM by clicking on the new Magazine link in the horizontal navigation for the Joomla! community site, or by going directly to http://magazine.joomla.org.
In each monthly JCM issue you will find stories that will educate, inform, challenge, and inspire you. And because we encourage community members to submit articles to the JCM, we also hope you will think about what makes Joomla! special to you, and then come back here to share your story with the rest of the community. And that is really what the JCM is all about: Helping members of the Joomla! community connect with each other and share their stories. We would love to publish yours!
Details
Update [16-6-2010] Note that the dates to the conference are being changed. Please watch this joomla.org site for further information.
The Joomla! project is pleased to announce that the inaugural Joomla! World Conference will be held in Melbourne, Australia on 3 - 7 November 2010.
The five-day conference features a series of program tracks to suit everyone from end-users to enterprise-level business leaders, and will bring together Joomla! leadership team members, developers, designers, and users. During the conference, there will be a number of different sessions going on, including:
Joomla! Development Team and Community Team presentations
Seminars by popular extension developers
Flexible workshop sessions
Hands-on training