General News
Details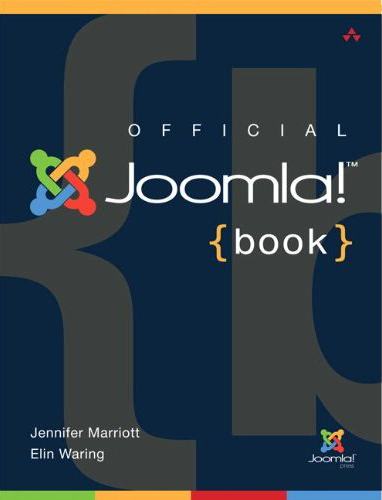 In October 2010 Joomla!Press, an alliance between Open Source Matters and Pearson Publishing, was announced to the community.
Now, The Joomla! Project is proud to announce that the Official Joomla! Book, the first in the series of publications, was released for sale at Amazon and InformIT on December 23, 2010. The same day the book was rated #2 on the Hot New Releases in Programming list from Amazon.ca and #40 on the Bestsellers list in programming.
Today Amazon.com released a Kindle version of the Official Joomla! Book available for purchase.
Purchases of Joomla!Press books are a great way to help support Joomla as proceeds from books, including The Official Joomla! Book, go to the Joomla! project. To learn more about Joomla! Press please click here.
Details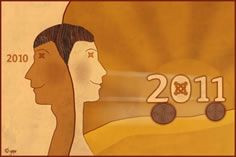 The January issue of the Joomla Community Magazine is here!
IN THIS ISSUE...
A special thanks to the members of the Joomla! community who are contributing authors in this month's issue: Theo van der Zee.
Editor's Introduction
Joomla! - We Keep It Movin' by Cristina Solana
Details
As the year 2010 draws to a close, we are pleased to share two recent reports comparing numerous CMS solutions where Joomla! proves to be a top contender:
Idealware

Idealware (www.idealware.org) is a non-profit organization in the US that provides software research for the non-profit community. This report, titled "2010 Comparing Open Source Content Management Systems: WordPress, Joomla!, Drupal and Plone" not only gives high rankings to the Joomla project, but also reports, "The final tally showed Joomla as the market leader, followed by WordPress, then Drupal, then Plone."
water & stone

Additionally, Joomla! does very well as a community-driven project alongside corporate-supported Wordpress and Drupal in the "2010 Open Source CMS Market Share Report" published by Water & Stone (www.waterandstone.com). Referred to as "The Big Three", the report concludes that Wordpress, Joomla! and Drupal remain firmly in command of the market. The report assesses 20 Open Source Content Management Systems on a variety of metrics related to Rate of Adoption and Brand Strength.
Together may all who contribute to Joomla! celebrate and take pride in these findings!