General News
Details
We are upgrading the forum, and unfortunately for this to happen we will need to take the forum offline. We estimate the forum to be offline for about 8 hours.
Details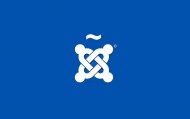 La edición de Marzo 2015 de la Revista de la Comunidad Joomla! ya está aquí. Nuestros artículos para este mes:
Presentación del Editor
Marzo, cambio de estación, por Guillermo Bravo
Al ser Joomla! una comunidad global, se produce el tema del verano/invierno dependiendo del lugar geográfico en el que nos encontremos, en el caso del hemisferio sur, hemos estado disfrutando a más no poder de los días de sol, playa,...