General News
Details
Joomla today announces that its core files have been downloaded more than 30 million times from Joomla.org. Joomla now averages around 1 million downloads every month.
The Joomla community attributes the continued growth in the number of individuals, companies and organizations using the CMS to an aggressive development road map that included the release of Joomla 1.7 in July 2011. The CMS also began adhering to a six-month release cycle meaning more product enhancements being introduced more often. New features in the latest version included multi-database support, one-click version updating, predefined search options and language-specific font settings.
Read more: Joomla! Has Been Downloaded Over 30 Million Times
Details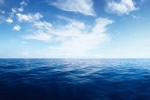 The April issue of the Joomla Community Magazine is here!
Our stories this month:
Editor's Introduction
The Reel Deal, by Alice Grevet
Details
The Joomla! project is proud to announce that our application has been accepted to be a mentoring organization for the 2012 Google Summer of Code™ program (GSoC). The GSoC helps support university level students who get the opportunity to work with mentors on a variety of coding projects that will all be contributed back to the student's mentoring organization.
This year's Joomla! GSoC application was led by Chad Windnagle (Primary Administrator), Andrea Tarr (Secondary Administrator), and Elin Waring. Key supporters and contributors to the application process include Michael Babker, Robert Deutz, Andrew Eddie, Louis Landry, Jacques Rentzke, and Matt Thomas.