General News
Details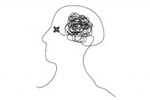 The February issue of the Joomla Community Magazine is here!
Our stories:
EDITOR'S INTRODUCTION
Open Minds, by Alice Grevet
FEATURE STORIES
JAB is not Just Another Beer!, by Dianne Henning
5 Great SEO Resources: Be Your Very Own SEO Expert for Free, by Milena Mitova
The Roadmap For a Great Joomla! 3.0 UX, by Paul Orwig
LEADERSHIP CONNECTIONS
Leadership Highlights from January 2012, by Alice Grevet
ADMINISTRATORS TOOLKIT
Joomla ACL: Access Levels, by Jen Kramer
THE JOOMLA! HAIKUS
Post your haikus for February, by Paul Orwig
WEBSITE CASE STUDIES
Website Case Study: FTSE Global Markets, by Dianne Henning
HELP WANTED
The Joomla! Project Wants You - February 2012, by Paul Orwig
DID YOU KNOW...?
Help! With 1.7 Out and 2.5 Just In, What Should I Do? Upgrade or Wait?, by Milena Mitova
JOOMLA! EVENTS AND USER GROUPS
JoomlaDay events: From Bangkok to Guatemala City, by Jacques Rentzke
DEVELOPERS WORKBENCH
Developing a Smart Search Plugin, by Michael Babker
Customizing an Extension's Edit Screen, by Randy Carey
BUSINESS MATTERS
Microformats – a way to display more content in the search engines, by Grigor Mihov
JOOMLA! IN THE PRESS/MEDIA
Joomla! in the Press/Media - February 2012, by Mark W. Bender
JOOMLA! BOOKS
Download the Free Joomla! 2.5 - Beginner's Guide, by Hagen Graf
In our next issue
We want to publish your Joomla! story in the next JCM issue! So take a look at our Author Resources content to get a better idea of what we are looking for, and then register to become a JCM author and submit your Joomla! story!
Details
The Joomla! project joins the ranks of US and international internet and technology organizations like Free Software Foundation (FSF), Free Software Foundation Europe (FSFE), Mozilla, Google, Wikipedia, Open Source Initiative, WordPress, and Human Rights organizations like Amnesty International, Human Rights Watch, in expressing our concern with these US Congress and Senate bills:
A US Congressional vote is slated on these bills for this month [now delayed until February], and many feel that it will inevitably become a mandate for formalized Internet censorship, with an impact that goes far beyond the borders of any single country.
PIPA introduces a deeply concerning degree of legal uncertainty into the internet economy, particularly for users and businesses internationally. And while SOPA is also a US bill, it has several provisions that would have serious implications for international civil and human rights which raise concerns about how the United States is approaching global Internet governance.
The Joomla! project respects legitimate Intellectual Property rights of others, but we are concerned about the consequences of such far reaching laws, both for citizens of the US, and the global community.
Today, the 18th of January 2012, many organizations will show solidarity by participating in a massive website blackout, and other forms of protest. As an international Open Source software project, Joomla! champions an open internet for all, and expresses its concern over these US Congress and Senate bills.
Sources and links:
Details
The Joomla Project is pleased to announce the availability of Joomla 2.5 Beta 2 for download. Version 2.5 is the second release made within the new six-month release cycle that started with the delivery of Joomla 1.6 in January 2011.
What is this release for?
There are several goals for this release:
To allow advance testing of sites and custom extensions so that site administrators and developers can report any problems before the final release.
To raise awareness that the end of the current development cycle is fast approaching.
To allow testing of the upgrade from version 1.7 to 2.5.0.
What is this release NOT for?
This beta version of Joomla 2.5 Beta2 is not suitable for production sites. It should be used for testing only.