General News
Details

The Joomla! open source content management project unveiled its speakers and panelists for the SYSTEMS 2006 conference in Munich Germany on October 23rd – 27th at the New Munich Trade Fair Centre in Munich/Riem.
SYSTEMS is the leading Business-to-Business Trade Fair for IT, Media and Communications and is held in Munich, Europe's largest high-tech and media location. This year, the conference expects over 1000 exhibitors and 50,000 visitors.
Details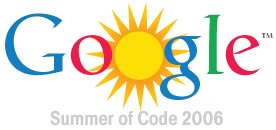 On May 23rd, 2006, the Joomla! team joined the Google Summer of Code program which enables student developers to create new open source applications or to assist already established open source projects. Project management was done by Wilco Jansen and Louis Landry with background support of Johan Janssens. Beside them, a team of mentors selected six projects and six students to participate in the development of specific functionality which will be important for future releases of Joomla!. Development was performed using the pre-released version of Joomla! 1.5. For their effort, the students earned $4,500 USD and participated in the development of new functionality for future releases of Joomla!
The selected projects were centered around Web services, integration, security, database abstraction and Web accessibility. This effort exploited some of the exciting new capabilities which are coming in Joomla! 1.5 due later in 2006.
Details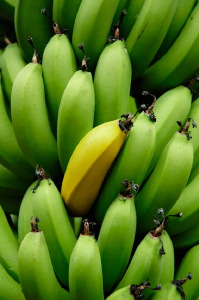 Joomla! has been recognised by professionals and users alike by making the last phase of Packt's Open Source CMS Award Finals. We know we're the most popular Open Source CMS based on user numbers but now it's time for all Joomla! fans to demonstrate their support. You can read on or VOTE NOW!!!
Joomla! is competing against co-nominees e107, Drupal, Plone and Xoops, for the award. Packt Publishing announced the final phase of this competition earlier this month and has today opened up a page on its website where you can show your support (you've already clicked the VOTE NOW!!! link haven't you?). Besides, by making the effort, you might just win yourself a cool iPod Nano!
Packt, through its suite of tutorial publications, provides a great deal of support to the Open Source Community. And, through this inaugural award, will present the winning CMS with US $5,000. Second place will get US $3,000 and the third placed finalist will get US $2,000.
So remember: By voting for Joomla! you will not only help raise its profile and provide the chance for us to win some prize money, you get the chance to win an Apple iPod.
But there's more ... while we've got you in a voting frame of mind, you should also vote for the UK Linux User Awards (UK Linux & Open Source Awards 2006).
Thanks in advance for taking some time to demonstrate Joomla! does stick out from the bunch.