General News
Details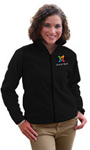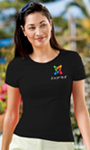 The Joomla! Shop has expanded its merchandise and presents to you three new products sure to please the ladies: T-shirts, Tank tops and Fleece Jackets. Yes, this sensational moment is reserve for ladies only unless the men wish to take this opportunity to give an excellent gift to their love ones.
Our customized products promote Joomla! in a bright but professional way. All profits from our online shop go back into the project to further its not-for-profit aims and ambitions.
Look cool and support Joomla! at the same time!
Details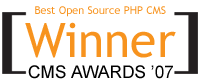 Packt Publishing today announced Joomla! as the winner of "Best PHP Open Source Content Management System" for 2007.
The award marks the second time Joomla! has won a prestigious Packt prize. Runners up were Drupal, followed by e107.
Details
Joomla! will have a presence at the upcoming Ontario Linux Fest Conference.
The Fest begins with a Welcome Party Friday evening October 12th. On Saturday, October 13th will be all day conferences and presentations as well as the corporate & dot org exhibitors. Saturday evening will be the Reception as well as the draw for door prizes. Joomla! will be represented by Jason Kendall, Alan Langford and Joe Sonne.
Read more: Joomla! at Ontario Linux Fest Conference, October 12 & 13, 2007