General News
Details

The time for the Joomla! community to act is now!

Details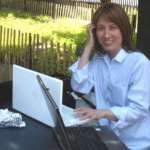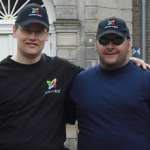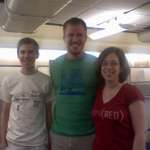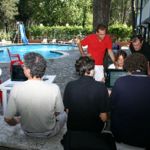 The Joomla! Community Portal is a new web site for the Joomla! community. There you will find a constant source of information about the activities powering the Joomla! project, learn about Joomla! Events worldwide, and see if there is a Joomla! User Group nearby. A new, monthly Joomla! Community Magazine promises an interesting overview of project activities, community accomplishments, and learning material.
Those who regularly contribute to Joomla! will tell you the best way to get more out of the project is to participate actively. In doing so, you learn. Your contributions help shape the project. You build a support network. You find business opportunities. You start to see the bigger picture and recognize the value of the Joomla! community. It is not always easy to know how to get started as a project contributor. The Joomla! Community Portal makes opportunities for involvement more visible for those interested.
At Joomla!, there are always a wide variety of activities underway. The Joomla! Core Team, Documentation Working Group, Joomla! Extension Directory editors, Forum Moderators, Translation Working Group, and Development Working Group's blogs and RSS feeds will help you keep up with everything that is happening.
The Joomla! Events Team helps coordinate activities all over the world and shares information about Joomla! Days, Expo's and Trade Shows, and other community meetings. Attending events is an excellent way to meet members of the community, find opportunities to collaborate, and have fun.
Review the Joomla! Event Calender to find an event of interest to you.
Joomla! User Groups are a great way to build a local Joomla! support network. On the Joomla! Community Portal, a list of groups and contact information is available to make locating a group easier. If there is no Joomla! User Group in your area, consider starting one.
The Joomla! Community Magazine promises to be a must read each month. Community members will take turns sharing cool Joomla! 1.5 Web sites, Joomla! 1.5 GPL'd extensions, event information, involvement opportunities, and articles about local communities. A section on learning contains great material for introductory learners, professional Web site integrators, and talented developers. The project section of the magazine will keep you up to date on release information, working group profiles, and the latest project information.
We look forward to seeing you at the Joomla! Community Portal.
Details
The Joomla! Project is evolving. What started with a more closed, small organization is developing into the much larger and more open organization that produces, protects and supports the Joomla! Project today. This month is filled with events reflecting that evolution.
This last December we had a Pizza, Bugs and Fun event that was key to getting Joomla! 1.5 ready for its phenomenal release in January. It also provided an opportunity for us as a community to get to know each other a little better and build relationships that will continue to drive the Joomla! project into the future. If you can, you should consider participating in the second PBF coming up this month. It will be even bigger than the first.
In our continuing effort to lower barriers to participate in the project and improve communication, we've recently relaunched the Joomla! developer section with a series of blogs so that the various development related teams can keep everyone updated on what is going on and provide another format for people to discuss ideas. We have also started development on Joomla! 1.6 after a public process requesting features and receiving input on specific improvements to the next minor release of Joomla!.
Getting Together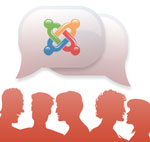 With the huge growth of the Joomla! project and its community, there is much to be discussed and worked on with respect to sites and infrastructure. Because of this, the Joomla! Sites and Infrastructure Working Group will be having their first ever meeting this summer in Vancouver just before the first Joomla! Day Vancouver. This is a big event for the Joomla! project and a great opportunity for everyone involved to discuss new ways of supporting the Joomla! project and its community through our sites and infrastructure. We hope to see as many of you working group members as possible there and hope that everyone who can attend the Joomla! Day will come out and participate.
Next week, the Joomla! Core Team and Board of Directors of Open Source Matters, Inc. will be holding their next summit in Pfronten, Germany. The primary focus of this four-day summit will be to discuss how to steer the Joomla! Project into the future. Teams will be blogging from the summit to share items of discussion and get your direct feedback.
We want to thank and honor everyone that has helped guide the Joomla! Project through these last few years. Four Joomla! Core Team members who have done just that and recently moved on to focus on other endeavors are Johan Janssens, Shayne Bartlett, Peter Russell and Rob Schley.  Rob continues to serve the Project by sitting on the Board of Directors of Open Source Matters, Inc.  We thank each of them for their years of dedicated service and wish them all the best for the future.
Getting Involved
The re-launch of the developer section is aimed at improving communication and lowering barriers to entry in Joomla! development. But, the Joomla! Project requires more than development skill to innovate and run efficiently. We are also looking to do this in other areas. There is a new site we are working on which aims to accomplish those same things on a much larger scale. You won't want to miss the juicy details and inside discussion at the Sites and Infrastructure meeting during Joomla! Day Vancouver.
As previously announced, the second Joomla! PBF is happening soon. This new event is geared towards getting Joomla! 1.5.4 ready for release and squashing as many bugs as possible. Anyone and everyone can participate in helping make Joomla! better. Working all together there is no limit to what we can achieve so come be a part of the magic.