Joomla! News
Details

Category: Project Release News
The Joomla! Project is pleased to announce the immediate availability of Joomla 3.0.0. This is the next major release of the Joomla CMS in the Standard Term Support (STS) track. All 3.0 users will need to plan to update to the new versions available in the STS release cycle every six months until version 3.5 is released. These updates are expected to be simple and backwards compatible.
Who is this release for?
The standard-term releases are designed for users who need access to the new features. Most users with existing 2.5.x sites will not want to update to version 3.0. Users creating new sites can use either version 2.5 or 3.0, depending on which best suits their needs. Please consider the availability of third-party templates and extensions when deciding which Joomla version to use. Also, if you decide to use version 3.0, please be aware that you will need to update your site every six months (to 3.1, 3.2, and so on) until version 3.5 is available. These updates are expected to be simple and backwards compatible.
What is the status of Joomla! 2.5?
Version 2.5 of the Joomla! CMS is a Long Term Support (LTS) release and support for it will continue until shortly after the release of Joomla 3.5, scheduled for Spring 2014. Users on version 2.5 do not need to migrate to Joomla 3.0.
What is the status of Joomla! 1.5?
Support for Joomla 1.5 will end shortly after the release of Joomla 3.0. It is currently supported only for security issues.
Will I be able to update directly from 2.5 to Joomla! 3?
Yes. Any update issues will be a top priority and will likely be resolved early in the 3.x release train. However, it is likely that many templates and extensions for Joomla 2.5 will need modification to work with Joomla 3. Always test prior to migrating and consult with the developers of any extensions and templates you use. Be aware that the technical requirements for running Joomla 3.0 are different. In addition to requiring newer versions of software, certain settings that were once recommmened are now required such as requiring that magic quotes is off. See the Technical Requirements page for the specifications. See the Joomla 3.0.0 Post-Release FAQs for more detailed information about updating from 2.5 to 3.0.
Details

Category: Project Release News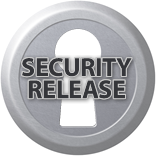 The Joomla Project is pleased to announce the immediate availability of Joomla 2.5.7. This is a security release. The Production Leadership Team's goal is to continue to provide regular, frequent updates to the Joomla community. Learn more about Joomla! development at the Developer Site.
The update process is very simple, and complete instructions are available here. Note that there are now easier and better ways of updating than copying the files with FTP.
Download
Note: Please read the update instructions before updating.
Instructions
Migration from Joomla! 1.5.x
Want to test drive Joomla? Try the online demo. Documentation is available for beginners.
Please note that you should always backup your site before upgrading.
Details

Category: General News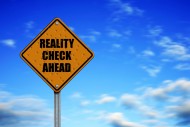 The September issue of the Joomla Community Magazine is here! Our stories this month:
Editor's Introduction
Back to Life…, by Dianne Henning
Feature Stories
All Together Now: The Process and People Behind Joomla! 3.0, by Bernie Bernstein
Joomla! 3.0 - JUX Doing It, by Alice Grevet
A Spy in the Camp, by Brian Teeman
Why You Should be Paying Attention to Google+, by Ruth Cheesley
The Tale of a South African Joomla! Enthusiast, by Mark Atkinson
A Visit to Bootstrap Headquarters, by Alice Grevet
You Decide: Educational or Advertisement, by Luke Summerfield
Events
JoomlaDAy Events in September 2012, by Jacques Rentzke
Joomla! World Conference 2012, by Jon Neubauer
Developers
The Update Notification System for EXtensions, by Nicola Galgano
Administrators
Implementing Role-Based ACL, by Randy Carey
Sitebuilders
Part 1 - Review 9 Free Web Hosting Services to Make Your Joomla! Site LIVE, by Tuan Bui
Project News
Leadership Highlights - September 2012, by Alice Grevet
Developers: Joomla! 3 Update, by Nick Savov
Business Matters
Don't Get Fired! 6 Common Reasons Client Relationships Go Bad, by Gabe Wahhab
Amazing Takeaways for Joomla Users from Inbound 2012, by Luke Summerfield
Selling Joomla, by Justin Kerr
Help Wanted
The Joomla! Project Wants You - September 2012, by Paul Orwig
Volunteers needed for the Trademark Team, by Jacques Rentzke
Help Wanted: Community Development Manager, by Mark Dexter
Google Summer of Code
A Library to Compress & Combine Javascript & CSS Files, by Kavith Thiranga Lokuhewage
GSoC Conclusion, by Aaron Schmitz
Petri Net API, by Florian Voutzinos
Joomla! Books
Free Book "Going Mobile with Joomla!", by Hagen Graf
The Joomla! Haikus
Post your Haikus for September, by Dianne Henning
In our next issue
We want to publish your Joomla! story in the next JCM issue! So take a look at our Author Resources content to get a better idea of what we are looking for, and then register to become a JCM author and submit your Joomla! story!
Subcategories
The latest news from the Joomla Team
Announcements & News related to Official Joomla! project Releases