Joomla! News
Details

Category: Project Release News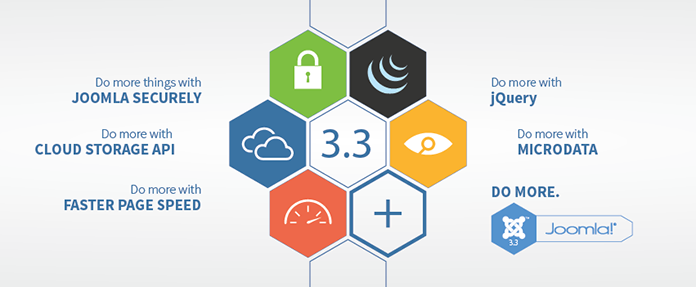 The Joomla! Project and the Production Leadership Team are proud to announce the release of Joomla! 3.3.2. This is a maintenance release for the 3.x series of the Joomla! CMS.
If you are currently running a Joomla! release on a server with PHP 5.3.10 or later, we encourage you to update immediately to Joomla! 3.3.2 via either the one-click update or the update downloads available at www.joomla.org/download.html.
Note that in order to update directly to 3.3.2 via the core update component, you must be running 3.2.2 or later due to the raised minimum supported PHP version and the update system not supporting checking the server's PHP version in older releases. Older 3.x releases will be prompted to update to 3.2.4 before being presented the 3.3.2 update.
Details

Category: Project Release News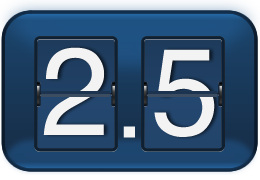 The Joomla Project is pleased to announce the immediate availability of Joomla 2.5.23. This is a maintenance release for the 2.5 series of the Joomla! CMS.
The update process is very simple, and complete instructions are available here. Note that there are now easier and better ways of updating than copying the files with FTP.
Download
Note: Please read the update instructions before updating.
Instructions
*Please clear your browser's cache after upgrading
Want to test drive Joomla? Try the online demo. Documentation is available for beginners.
Details

Category: General News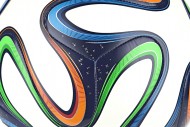 The July issue of the Joomla Community Magazine is here! Our stories this month:
Editors Introduction
Feature Stories
Thanks to the Joomla! Event Travel (JET) Program
Time to get to WORK!
Joomla! Pride
Report from JoomlaDay Moscow 2014
Events
Roundup from JUG Corner - June 2014
Upcoming Joomla! Events
Joomla Developer Conference - August 7-8
Developers
The Developer's Balancing Act
Why the Poor Old Singleton was Banned
Sitebuilders
Practical use of Microdata in Joomla! 3 and 2.5
Benefits of Using Pirated Joomla Extensions
Administrators
Website Monitoring, Backup, and Two Cups of Coffee
Google Summer of Code
The Value of Value Objects
Current Status of Web Driver System Test Suite of Joomla! CMS
SQL Optimization Project for Joomla CMS (Status Update)
Joomla! in the Press/Media
Nominate Joomla! for the CMS Critic's People's Choice Award!
International Stories
Français
Cum munus - J and Beyond 2014
Utiliser SobiPro en tant que CCK
Robots.txt : optimisation SEO et sécurité
Mon premier JoomlaDay
Pratique d'utilisation des Microdata dans Joomla! 3 et 2.5
Italian
Impressioni dal "Joomla and Beyond 2014"
Portuguese (Brazil)
Google Page Insights para otimizar o carregamento do Joomla
Hora de trabalhar!
Spanish
Bienvenido Julio
Dando soporte a extensiones Joomla!
Usando SobiPro como CCK
Experiencia en el J And Beyond 2014
Tutorial: Gantry, módulos izquierda y derecha con diferentes anchos
In our next issue
We want to publish your Joomla! story in the next JCM issue! So take a look at our Author Resources content to get a better idea of what we are looking for, and then register to become a JCM author and submit your Joomla! story!
Subcategories
The latest news from the Joomla Team
Announcements & News related to Official Joomla! project Releases
Information about Joomla! Team members